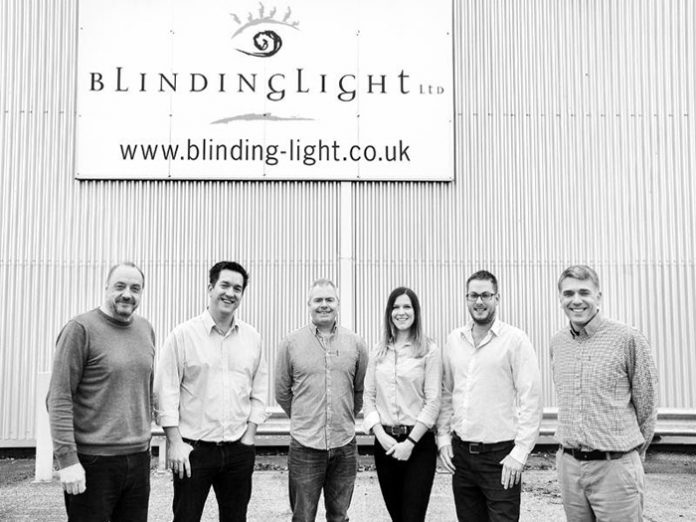 TSL Lighting have announced that it has agreed to acquire the corporate and event lighting specialist, Blinding Light.
Both companies and locations will continue to operate as normal under their respective individual brands, with TSL Managing Director and owner, Sam Tamplin and his senior team leading both companies.
The announcement sees TSL Account Directors Dom Sheerman and Loz Wilcox return to Blinding Light and assume day-to-day management roles. Customers at both companies will retain the same points of contact and continue to enjoy the same levels of quality, service and value for money – core values that TSL and Blinding Light share.
MD Sam Tamplin commented: "This marks the start of a fantastically exciting opportunity for both TSL and Blinding Light. Both companies share a common goal – to provide the best quality lighting and rigging services available in the production industry. The additional skills and equipment resource within our combined team will be a huge advantage to all of our clients, both existing and new. Our unique collaboration will allow TSL to continue to provide dry-hire, projects and trade rental, locally and nationally alongside Blinding Light's existing focus on the Corporate and Event market."
"We are delighted to welcome the staff and customers of Blinding Light to the TSL family," Tamplin added. "The emphasis for both companies remains as it has always been – on a personal and individual service – and we are fully focused and committed to continuing this, as our group develops."