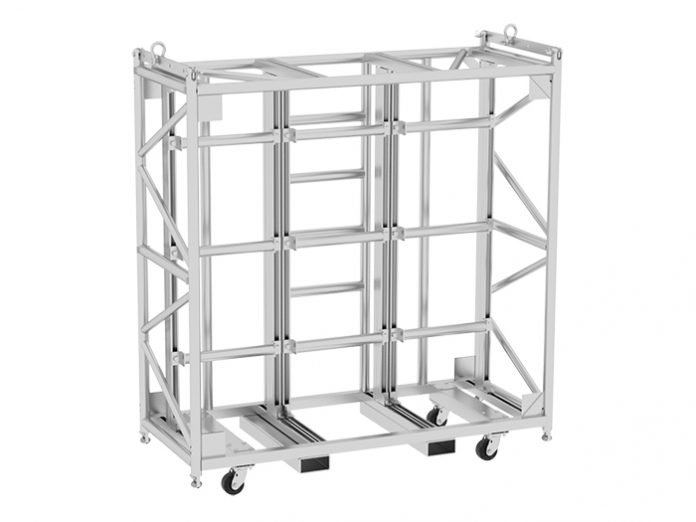 Tomcat offers lighting designers a broader canvas for their creations, affording them the opportunity to present walls of light on a much larger scale than with traditional truss profiles.
Extreme adjustability and flexibility allow for the use of multiple lighting options within one framework that can be utilised both vertically and horizontally.
The lighting pod is constructed from 2" x 1/8" and 1 ½" x 1/8" tubes for strength and durability, and measures a healthy 6' x 2'6" x 6' (L x W x H) for extending your lighting wall possibilities. Stable stacking and convenient transport are ensured with steel spigots, forklift pockets and heavy-duty casters.
Contact Tomcat to experience a new dimension in your light wall presentations.