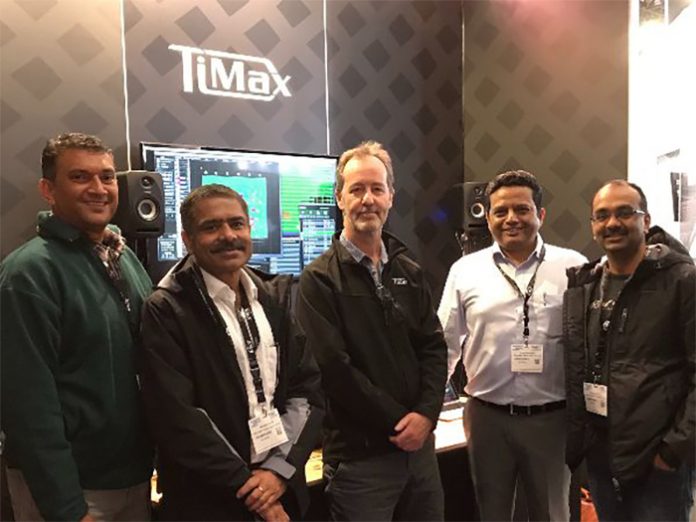 Out Board, have appointed Alphatec as the new exclusive distributor in India for TiMax SoundHub spatial audio processing and TiMax TrackerD4 precision stagetracking systems.
Alphatec Managing Director, Devasis Barkataki commented: "We are very happy to welcome the TiMax products into our distribution range for the Indian market. TiMax fits well with our other high quality brands and suits perfectly our core activities in premium system solutions and integration."
The Alphatec team's broad technical skill set, national network and in-depth experience across the live event and installation sectors are a good match for TiMax SoundHub, a fully integrated and scaleable spatial audio matrix and playback server for system management, spatial mixing, vocal localisation, immersive audio effects and audio showcontrol in theatrical and musical productions, events and venues, as well as immersive AV installations such as museums, themed attractions, nightclubs and retail.
Alphatec's in-depth technology focus also makes them ideal for promotion and support of the TiMax TrackerD4 practical, versatile and affordable performer stagetracking for audio spatialisation and advanced lighting and video control automation.
Out Board director Dave Haydon commented: "We've been fortunate previously for TiMax to be involved in some great projects with premier local event producers and venue integrators, and now is the right time to partner with a nationally established full-service distribution, design and turnkey operation such as Alphatec. We have now undertaken online TiMax intro and workflow training for their Applications teams across three main regions and are already working on a number of exciting project proposals, so we look forward to a highly productive and mutually beneficial trading partnership with Alphatec in India."