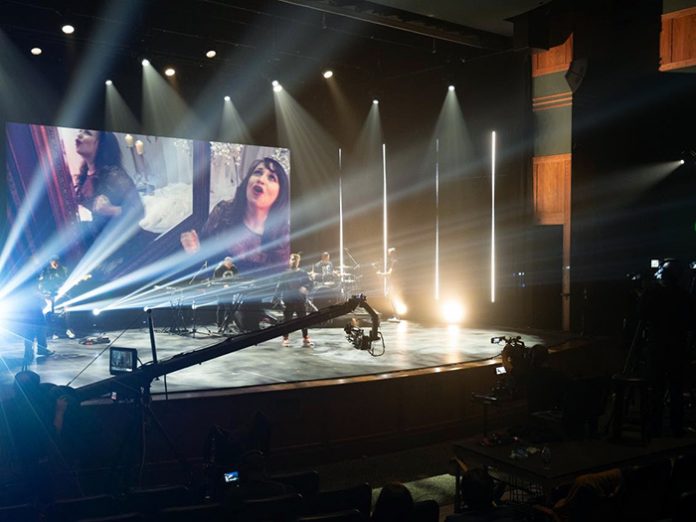 Minneapolis-based THOR AV has chosen Brompton Technology LED processing as a trusted LED partner, helping its clients to create a visual experience that is lifelike and real.
"Over the past couple years, we've seen a shift from 'We need LED walls' to 'We need manufacturers that genuinely understand our specialties'," said THOR AV Director of Sales & Marketing, Luke Vettel. "There is a category within the LED wall industry that demands a certain spec. In 2021, we continue to have more conversations about on-camera, live production environments and also XR/VR studios. We are thrilled to partner with Brompton in this space because of their pioneering advanced LED processing features for on-camera performance, in-depth control, and colour rendering versatility."
Vettel notes that using the low latency, higher frame rates, and frame remapping features offered by the Tessera software elevates the pairing with THOR's premium LED panels. "The dialogue with our demanding customer base keeps us attuned to their ever-growing needs and the challenges of bringing the story on screen to life," he continued.
THOR and Brompton's partnership unlocks the most advanced design potential for THOR LED panels, according to Vettel. "The outcome of these improvements brings out the artistic ability for customers to enhance colour profile and visual performance. We share Brompton's sentiment of delivering world-class performance, education, and continue to work together to up the game for our customers," he added.
Recent successful projects with end users such as Signature Productions Group, Samaritan's Purse, and Belonging Co. are strong proof points that THOR customers look for quality LED video wall solutions now more than ever.
"We said it once and we continue firmly believing in our credo that 'every component matters'," stated THOR AV Owner and President, Stefan Svärd. "This is why we are so excited to have Brompton as our partner. They have engineered products with the broadcast community in mind. No matter in what direction we go as a company, whether it's a live or virtual space production, we know that Brompton LED processing will support and give us and our customers exactly what is needed – world-class service, quality, and 24/7 technical support. Together with THOR LED panels, this coalesces into one integrated whole that brings the message of our customers to life."
Brompton Technology Director of Business Development, Rob Fowler, concluded: "With THOR's expertise in LED video walls and Brompton's innovative approach to LED video processing technology, the end solution adds incredible value to live, virtual, and extended reality productions, creating the ultimate LED display for a full spectrum of projects. Like THOR's team, we are inspired by our customers, and we are really glad that through this partnership we are able to provide infinite creative possibilities for our clients."