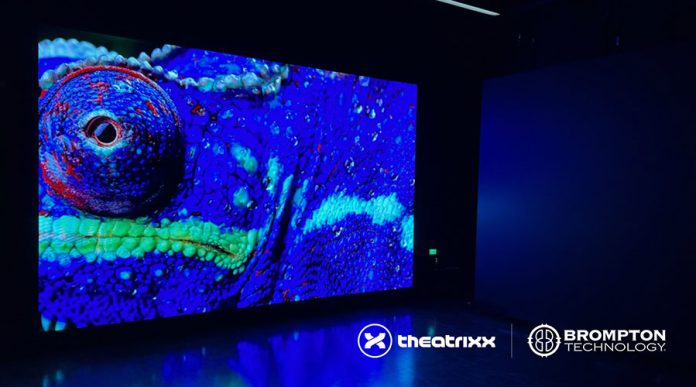 Theatrixx Technologies has launched its new Nomad TPEP+ 2.6 indoor LED panel, now available with Brompton Technology processing.
The panels incorporate a new proprietary Titanium Polymer Edge Protection technology (TPEP+). A liquid shader has now replaced the traditional brittle plastic shaders, resulting in a +170-degree viewing angle. The polymer compound forms mechanical bonds between each pixel without covering the LED lenses or altering its colour spectrum. With individually batched premium SMD diodes, a 1/16 driving mode, and 16 bits of greyscale depth, coupled with a refresh rate of 7,680hz, make the Nomad Brompton series.
Interested event and production companies in the UK and Europe can now view the combination of Nomad and Brompton in a demo suite at Brompton Technology HQ, Gunnersbury, West London.
UK and Ireland Sales Manager for Theatrixx, Kris Hill, commented: "We are pleased to offer our range of popular Nomad TPEP+ panels with industry-leading Brompton processing, and we are delighted to showcase our innovation at Brompton's impressive West London headquarters. Our new collaboration will give our collective customers the opportunity to view and learn more about our combined technologies in a purpose-built demo facility."
Director of Business Development, Rob Fowler noted: "I know Theatrixx have ambitious plans over the next 12 months to open a demo and support space of their own, but whilst this is being planned the Nomad makes an attractive addition to our demo area and we are pleased to have it at our disposal for demo and test. We welcome Theatrixx to the fold of manufacturers choosing to offer their panels with Brompton LED processing."