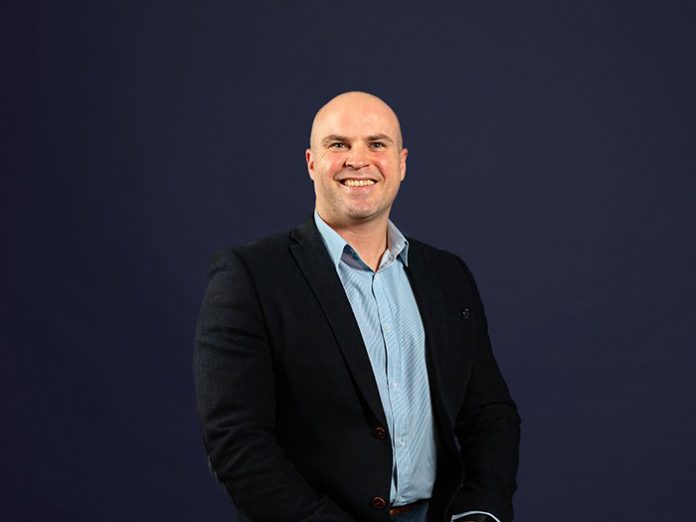 Where were you prior to joining Solotech?
"I spent the past two decades in various roles in the IT and telecom sector. Most recently, I oversaw the US and UK enterprise businesses at Global Cloud Xchange, who own and operate one of the largest subsea networks, but I have always shared an interest in professional audio, and of course, music."
What was it that intrigued you about the role?
"Solotech has a great team in the UK and North America, and a clear vision. The knowledge, heritage, and experience of the people at Solotech is remarkable. Our teams have a passion for this industry and can bring our client's dreams into reality. For them, this isn't simply a job, it's a lifestyle. We are proud to be world renowned for our audio expertise and honoured that the practices we have developed have become industry standards. In North America, we are known as leaders in lighting and video technology in the entertainment market. We are building on our legacy of audio expertise, which remains our core market, while adding lighting and video capabilities to offer 360 opportunities to existing clients and new markets. We have some huge projects underway that include audio, lighting, and video.
"Solotech is a diversified business that delivers premier audio-visual solutions to arenas, houses of worship and corporate markets through our systems integration teams. Likewise, the area that will be very exciting to see play out over the next few years is the work we are doing with our MET (Media and Entertainment Technology) Division, following the acquisition of XR Studios."
How is 2022 shaping up for the UK branch? 
"The demand we have seen from our live productions clients is extremely encouraging, and we have launched a large recruitment drive to enable us to deliver our impressive order book. Being part of a large group enables us to leverage our resources and assets to support that demand. 
"It is great to see this sector really come back to life, and we are here to support it in any way we can, as business partners and fans. I see further consolidation in the UK entertainment market. We are in a great position with the resources and skills to supply the UK's top festivals, tours, and events with the technology needed to create amazing experiences for the audience. These investments have advanced our industry and the things we can do."
What steps are being taken to integrate the brands in the group?  
"Solotech has acquired over 10 brands. Integration is something that we have become good at. We have offices all over the globe in 18 strategic locations, but we work as one company. We have landed in the video and lighting world in a big way and will continue to build on this success, while continuing to invest in our audio business and the support we offer our clients. The demand is there, and we are ready for any challenge."
This article originally appeared in issue #268 of TPi, which you can read here.