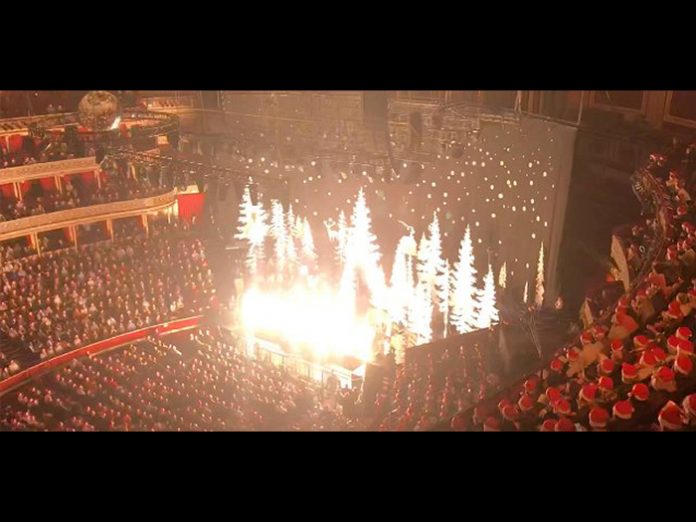 Stage Electrics is pleased to announce the addition of the complete range of MagicFX special effects to complement its existing stock of pyrotechnics effects, smoke and haze effects machines.
"We already have a range of effects and effect machines in our product range and we wanted to expand on these with effects such as confetti streamers, bubble blasters and stage flames, which are so popular at events and festivals," said James Cookson, Product Sales Account Manager at Stage Electrics. "Our policy is to only stock equipment from leading manufacturers such as Le Maître, whose quality and safety standards we have absolute confidence in. MagicFX fits those criteria perfectly."
Stage Electrics recently made a large sale of MagicFX product to laser show and laser system design specialist ER Productions, who purchased a range of Magic FX Confetti systems and stage CO2effects.
"We decided to invest in an SFX range after growing demand from our clients in the USA, where SFX and lasers are often supplied by the same company. Build quality and safety are central to our ethos and naturally, we require the same attention to detail from our suppliers," said Ryan Hagan, Co-Founder of ER Productions. "James Cookson and the team at Stage Electrics understand this and have helped us to grow our SFX offering and deliver the highest quality solutions to our international clients."
Having débuted on OneRepublic's Honda Civic Tour of North America in 2017, the new kit brought some festive drama to 'Its Christmas' with Sky Artsat The Royal Albert Hall, and over the winter season at Manchester's The Warehouse Project.
Four Magic FX Stadium Shots dispersed white and silver confetti during a performance of Rockin Around the Christmas Tree by The Vamps. An additional nine Magic FX Swirl Fans projected slow-falling white snowflake confetti across the stage during Chrissie Hynde's performance of 2000 Miles. A mass drop of gold and silver balloons and white streamers added a flourish to Ricky Wilson's cover of Merry Xmas Everyone.
"We're delighted that ER Productions debuted their MagicFX products at such a prestigious venue," said James. "We're delighted that we can now supply these first class effects to all our clients."