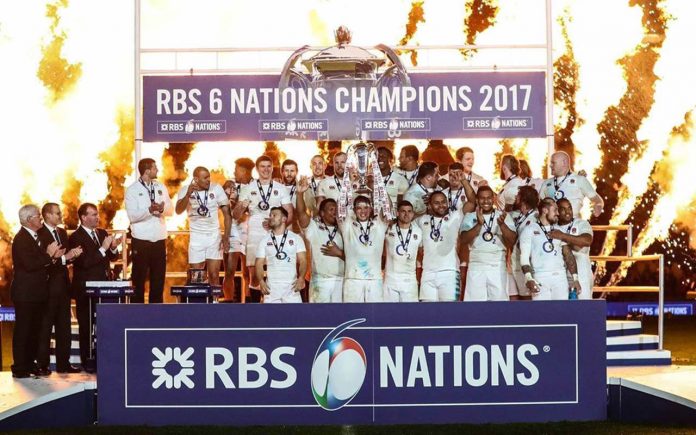 The RBS Six Nations rugby tournament ranks alongside the greatest sporting competitions in the world. The average attendance at games exceeds 70,000 and worldwide TV coverage expands its reach to millions. 11th Hour is a regular provider to its client Event360 at The Principality Stadium in Cardiff, one of the finest sporting arenas in the world and home to Welsh rugby. For this year's tournament, reprising its role during Wales's autumn internationals, 11th Hour supplied power and lighting for the players tunnel and pitch-side entrance at The Principality Stadium, as well as mains distribution for the now famous flames that flare high into the air as the drama begins. The tunnel/entrance lighting comprised Clay Paky B-EYE K20s, Chauvet 230 SR Beams, Atomic Strobes, RGB rope light and Avolite control.
As well as this provision for Wales's home fixtures, 11th Hour also faced the challenge of supplying lighting for the trophy presentation to the eventual tournament winners. The nature of the competition and something that underlines just why it ranks so highly in world sport, is such that the eventual winners are often only confirmed on the final day of action and even then, the venue might be uncertain. 11th Hour had a plan in place to cover every eventuality but England's domination of this year's competition resulted in their securing the title a week before the final round of games, confirming that the presentation would take place after their last game in Dublin.  The presentation lighting comprised Robert Juliat Lancelot followspots and Clay Paky Mythos fixtures in the stands and wheel-mounted Chauvet Beams and Atomic Strobes on the pitch, all controlled by Avolites consoles.
When the curtain came down on the 2017 RBS Six Nations tournament at The Aviva Stadium in Dublin on March 18th, 11th Hour's was the last team to leave the field.