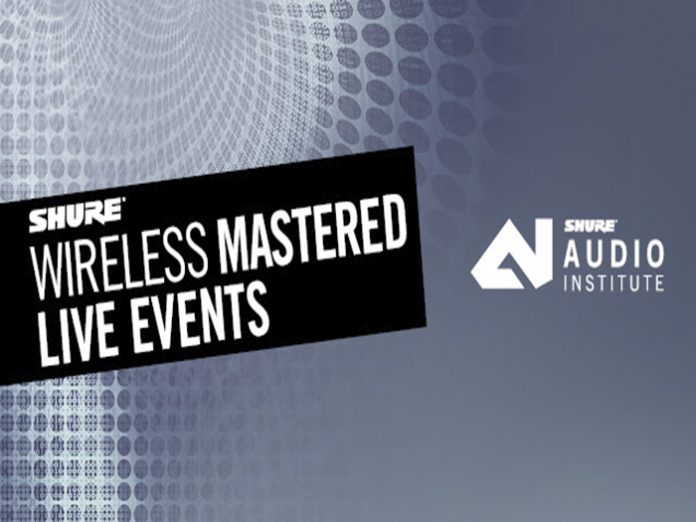 The Shure Wireless Mastered: Live Events is heading to Manchester for its next instalment.
Wireless audio remains one of the more complex and misunderstood areas of live sound. Wireless Mastered: Live Events aims to demystify the world of wireless by providing front of house engineers, AV technicians and production professionals with the knowledge and confidence to operate reliable, secure wireless microphone systems in today's challenging RF environment.
Attendees will gain in-depth knowledge in RF technology, how it works and how to operate a secure, reliable system; everything you need to know about recent changes to spectrum allocation, its repercussions, and how to mitigate risk; digital wireless systems and the advantages they bring as part of ensuring reliable operations; and training with Shure's Wireless Workbench software, including how to scan the RF environment, coordination frequencies and monitor networked systems.
The event will be held at AJ Bell Stadium, Salford, Manchester on 27 March 2018. For me information and to register a free place, book online via Eventbrite.