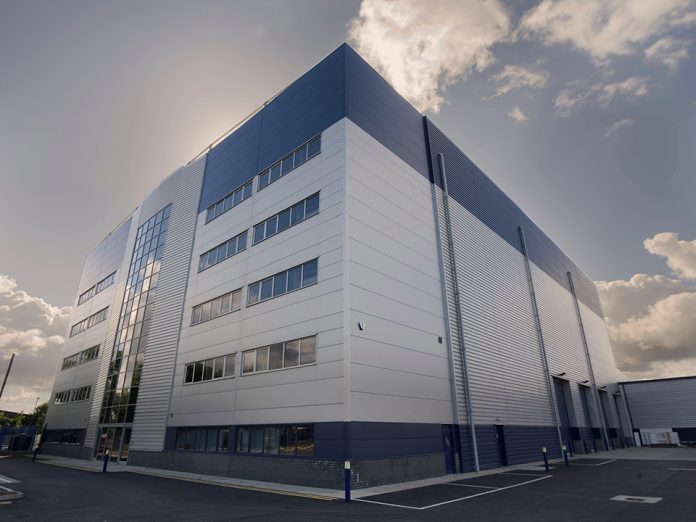 Shure UK has entered into a partnership with the Backstage Academy, the West Yorkshire training facility for students wishing to pursue a career in the touring and live entertainment industry. Under the terms of the deal, Shure will support the Academy with training events, sharing technical knowledge and experience, and providing the Academy's students with access to the hardware used daily by the UK live industry's most successful practitioners.
Founded in 2009, the Backstage Academy is based at the Production Park at South Kirkby, midway between Wakefield, Barnsley, Pontefract and Doncaster, and offers its students experience-based technical live industry training centred around access to the world-class live industry facilities and commercial stage and touring design companies at the same location. The facilities include the incredible LS-Live, a state-of-the-art live production rehearsal arena — Europe's biggest — that is used by many headline acts for full technical rehearsals before their tours begin. Past LS-Live clients include The XX, Bring Me The Horizon, X Factor, Ollie Murs, as well as the BBC and ITV, who have used the arena for large-scale broadcast event rehearsals.
The Backstage Academy also has access to five smaller live rehearsal studios based on the Production Park which have been used by Muse, Take That, Foo Fighters and Florence And The Machine prior to recent live tours. Companies based at the Production Park, all of which provide training resources, work-experience placements and in many cases eventual employment for the Backstage Academy students, include Perry Scenic, Litestructures, and Brilliant Stages, who have provided tour stages, scenery and design for everyone from Kylie and Lady Gaga to the Rolling Stones and U2. The Production Park is constantly humming with activity relating to the delivery of some of the very best services the UK live industry can offer, making it the perfect location for the Backstage Academy's students to train in and gain experience.
Following the partnership deal with the Academy, Shure UK will now be contributing to the curriculum, sending technical staff to deliver lectures on wired and wireless microphone technology and networked audio equipment for live use. Based on the successful 'Mastered' series of audio industry training events Shure have been running for the past three years (Wireless Mastered, Wired Mastered and Networking Mastered), these lectures will give Backstage Academy students a thorough grounding in the latest technology in the sound reinforcement industry. Academy students will also have access to leading, industry-standard live microphone and in-ear monitoring technology as they proceed with their studies, including Shure's SM and Beta wired microphones, the ground-breaking dual-diaphragm KSM8, and PSM1000 in-ear systems.
"As far as I'm concerned, Shure is the market leader for microphones and wireless systems for live performance," commented Glen Rowe, Managing Director of the Backstage Academy. "With this in mind, it is imperative our students are using the same equipment that is being used on professional stages across the world. Once the students have completed their studies, they will be ready to face the challenges of live sound with a good grasp of industry-standard products, which can only benefit a potential employer."
"Shure is so pleased to be able to partner with an organisation like Backstage Academy," added Tuomo Tolonen, Manager of the Pro Audio Group at Shure UK. "Live industry education has been a key focus over the past several years for Shure. Nurturing up-and-coming talent is important; we want to help students to acquire the skillset they need to establish themselves in the industry after they finish their education. I look forward to sharing some of the experience that Shure has gained, and working closely with the staff and students at Backstage Academy for many years to come."