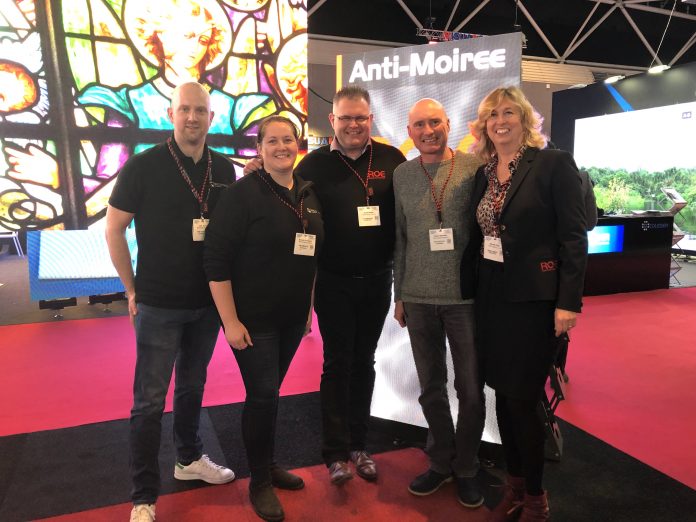 With the delivery of a batch of LED panels and 2 days of intensive training ROE Visual and Backstage Academy have kicked off their partnership, investing in the knowledge of future technicians. ROE Visual will sponsor Backstage Academy with several types of its LED panels, thereby providing these industry-renowned products for training purposes. Backstage Academy has earned a reputation as a centre of excellence for backstage training, specialising in degree courses, short courses and bespoke training programs.
Positioned right at the heart of Production Park, Europe's leading Live Industry destination, students have the unique opportunity to be surrounded by world-leading Live Events companies.
"ROE Visual has always been keen to support the industry with in-depth knowledge on LED technology in general and the use of its LED panels" stated Marina Prak, Marketing Manager for ROE Visual. "That's why we offer the ROE Academy on several locations or as in-house training. The importance of knowledge transfer can't be over-estimated. Knowing Miles for quite some years it was not difficult to start a partnership when Backstage Academy contacted us with a request for sponsoring".
"We are pleased to be supporting Backstage Academy with ROE Visual products and look forward to hosting the ROE Academy at Production Park. Access to these excellent facilities is a nice add-on, it will allow us to support our UK clients and users with training activities closer to home", commented Auke Meijer, Sales Director.
Providing some of the most frequently used LED panels for current events and tours will bring the students LED knowledge up-to-date with the industry standard products. ROE Visual will provide the Carbon series CB5 as well as the Black Pearl BP3 LED panels, including a complete set of hanging, stacking accessories and processors.
"With this partnership, Backstage Academy continues its strategy to link with the best manufacturers and brands", stated Miles Marsden, Industry Partnerships Director for Backstage Academy. "This cooperation is a key example of how industry-leading manufacturers can play a role in educating and inspiring the future generation of technicians".