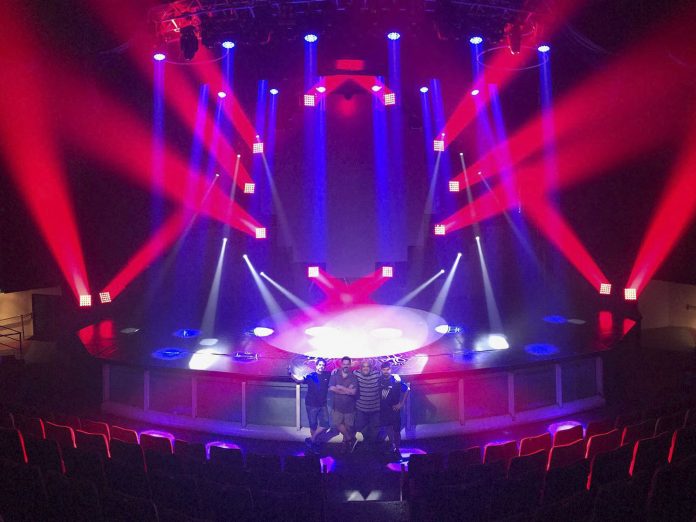 Award winning Argentinian LD Ariel del Mastro was asked to add his own touches of lighting inspiration to latest thrilling stage show created by renowned  choreographer / producer Flavio Mendoza, "Mahatma", which played the summer season at the Luxor Theatre in Villa Carlos Paz, Cordoba and has now transferred to the Teatro Broadway in Buenos Aires.
The show is Indian influenced, featuring a unique blend of exuberant and reflective music and dance capturing the humour, colour, diversity and wisdom of the culture in a vibrant and animated performance … for which Ariel chose Robe moving lights as his principal fixtures.
Fourteen Spikies, 18 Spiiders and 16 Squares were on the rig at the Luxor – the first time all of these new fixtures made their theatrical debut in Argentina!