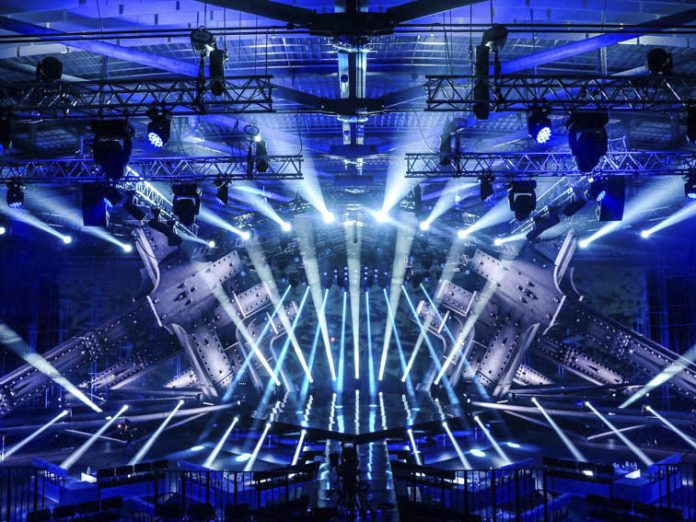 It is Eurovision selection season … and one of the 43 hopefuls for this year's event in Kiev, Ukraine, in May is Slovenia's Omar Naber whose song "On My Way" was chosen at a spectacular Eurovision Melody (EMA – Evrovizijska MelodijA) show staged in Hall A2 of the Gospodarsko Razstavisce exhibition centre in Ljubljana.
A stunning lighting design by Crt Birsa amazed audiences – both onscreen and live – for which Crt utilised over 200 Robe fixtures on the rig including Spiiders, BMFL Blades, Pointes, MMX WashBeams, Squares, LEDBeam 100s, PARFect 100s, CycFX 8s, LEDWash 600s, ColorSpot 1200E ATs and a single Robin 600E Spot … supplied to the show by Slovenia's largest rental company, Event Lighting.
Crt worked closely with set designer Greta Godnic to create a striking visual environment for this high profile show, which was broadcast live on Slovenian national TV in 3 parts – two semi-finals and a grand finale – each attended by a live audience of around 1000.