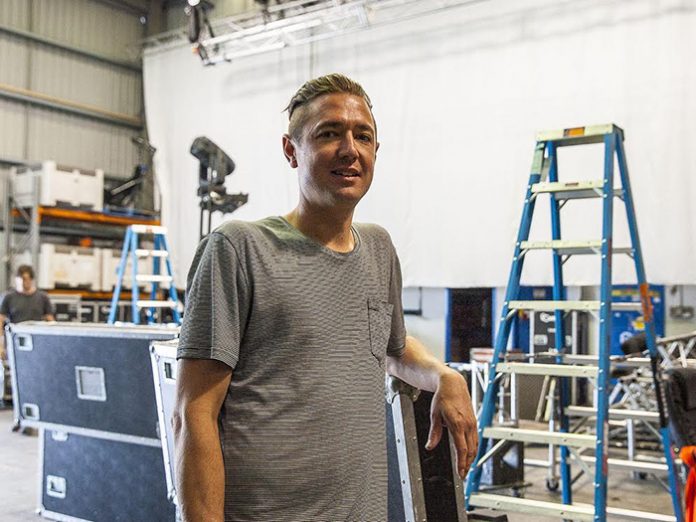 Melbourne's MPH Australia has enthusiastically embraced Robe as an in-house brand – with LEDWash 600's, MMX Spots, LEDBeam 100's – and was an early adopter of Robe's BMFL series fixtures.
MPH started as 'Matt's Party Hire' 11 years ago with the fabulously tongue-in-cheek trestle table and balloons logo for which Matt Hansen is still known and loved, a free-spirited attitude to life plus a selection of niche LED products, control and media servers also offering bespoke and off-beat lighting system designs.
The original stock included Robe's classic workhorses like the ColorSpot and ColorWash 1200 and 2500 series. More recently, MPH has invested in newer products like the BMFL Spots, MMX Spots, LEDWash 600's, LEDBeam 100's and Pointes, all of which have been delivered by Australian distributor, the ULA Group.
Experiencing the reliability of Robe's product first hand was just one of the factors prompting Hansen to continue the investment trend.
"The output, speed and the animations are what people seem to like best about the BMFL Spots," he observed.
Hansen is also still active on the design front. Recent events for which he was the lighting production designer include The Falls Music & Arts Festival, a multi-day, multi-site event over New Year across four locations with the lighting for two locations, Lorne and Marion Bay, supplied by MPH.
The main stage lighting, which this year featured 36 BMFLs and 76 Pointes, was replicated across the two MPH sites – Lorne in Victoria and Marion Bay in Tasmania, with Byron Bay in New South Wales supplied by Chameleon, another major lighting rental company, using the same design with non-Robe fixtures. Southbound in Busselton Western Australia was cancelled due to bush fires in the area.
One of the many advantages of using a combination of BMFLs and Pointes is that a host of different artists can have a totally different looking show using the same top rig, as there are simply so many different options and combinations.
MPH also recently supplied the Melbourne gig on Passenger's Australian tour with BMFLs (LD Louis Ball), and there are a host of Chinese pop artists playing Australia right now who frequently request Pointes, Hansen said.
He concluded: "Without doubt the brand is gaining momentum and traction. Pointes and LEDWash 600's are almost universally known now, and even if people aren't yet familiar with BMFLs, they are generally very happy to use them."