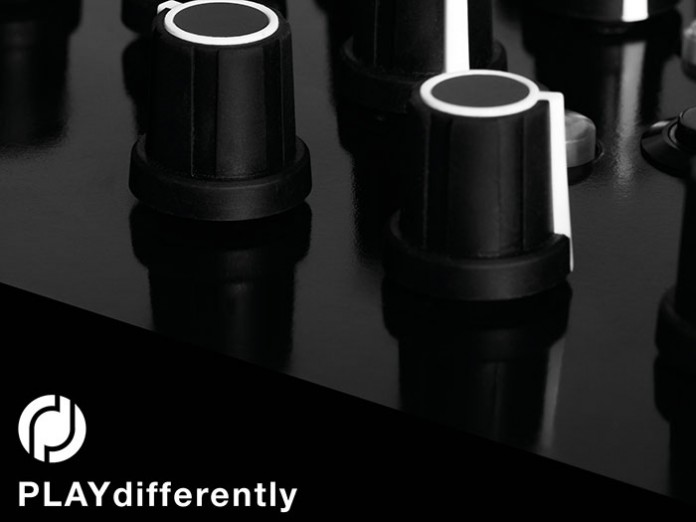 Riche Hawtin and highly regarded British Product Developer Andy Rigby-Jones spoke about their upcoming technology collaboration and revealed more details about the project, "PLAYdifferently."
After 25 years of working at Allen & Heath and being an integral part of their world-renowned Xone DJ division, Rigby-Jones left the company in 2014 and partnered with Hawtin to combine their expertise and unique vision to create new innovative instruments for the DJ and electronic music market.
Since 2014, the pair had been developing and testing their first prototype of an instrument that they felt is missing from the professional segment of the market. Assessed at various leading worldwide events including ENTER.Ibiza, Glastonbury Festival and the BBC Radio 1 Essential Mix in Los Angeles January 2016, the first prototype had already seen a number of iterations and was nearing completion.
At NAMM 2016, the world's largest trade show specialising in music equipment and technology, the pair revealed their "PLAYdifferently" brand, a partnership with the Audiotonix group, known for their strength in audio engineering, manufacturing and international distribution with brands including Allen & Heath and DiGiCo.
Rigby-Jones stated, "The last two years have been a whirlwind of activity working with Richie on this exciting new project, but we both realised that to get our creation out to a wider audience we should partner with a major manufacturer, and who better than my old employer Allen & Heath! A&H are now part of the Audiotonix group and as such provide unrivalled manufacturing, marketing and technical expertise in the UK."
Hawtin stated, "Our aim is to create instruments which DJs and electronic musicians can PLAY; magnifying the creative impulse that drives our most inspired performances. This company is not about one performance style – or my style – this is for all artists who strive to unlock and expand their own innate talent."
Audiotonix and Allen & Heath bring unrivalled expertise in design, manufacturing and distribution, with Hawtin and Rigby-Jones committed to fulfilling the creative needs of the most discerning performing artists. This unique partnership opens up the professional market by co-operating with a series of world-leading artists in order to develop products that fill the needs of those performing around the globe.
Glenn Rogers MD of Allen & Heath commented, "Richie and Andy have both played key roles in making Xone the successful DJ brand it is today, so we're excited to join forces with them again on this different direction of play."