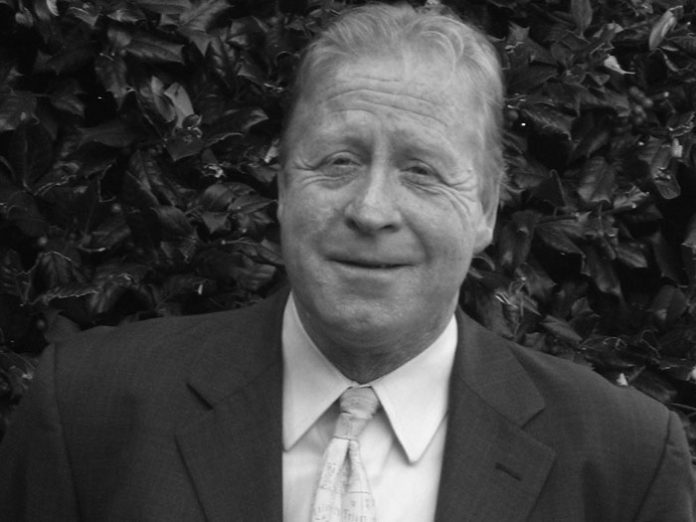 The ADJ Group sadly say goodbye to valued colleague and treasured friend, Timothy (Tim) P. Healy. Having worked with ADJ for over 20 years as a Manufacturer's Sales Representative on the East Coast, he was an integral part of the ADJ family and played a significant role in the company's growth. Having recently retired, Tim sadly passed away on July 21, 2023, at his home, aged 66.
Born 12 December 1956, in Arlington, VA. He spent his entire working life in sales, representing a wide variety of consumer electronics and entertainment technology brands.
In the '90s he went into business with his brother, Michael, and around the start of the new millennium they began to represent the ADJ Group of Companies. Together they developed many strong relationships with customers throughout the Eastern territories and helped to build a strong demand for the entire portfolio of ADJ Group companies.
When Michael passed, his son Chris, Tim's nephew, took over the business in the mid-Atlantic and Carolinas, while Tim's Healy Sales company continued to look after customers in New York, New Jersey, Connecticut, Massachusetts, Rhode Island, New Hampshire, Vermont, and Maine.
As his health deteriorated, Tim stepped back from the day-to-day running of the company, leaving it in the capable hands of longtime colleague Scott Jolliffe, who began working with Healy back in 2003. This transition was completed in March of 2022 when Scott bought the company from Tim, although he continued to share his wealth of experience and wisdom in a consultancy capacity until very recently.
"Tim Healy was the most professional individual that I've had the pleasure to work with in this industry," commented Jolliffe. "His work ethic was instrumental in the growth of the ADJ Group of Companies throughout his long tenure as the Northeast US Sales Rep. He was a great mentor and friend, and I am proud to continue his legacy on with Healy Sales. Tim will be forever missed by all the lives he touched."
Away from work, Tim was an avid sports fan. He enjoyed football, baseball, and hockey, following the Washington DC teams. Horseracing was another of his passions, which began at a young age as his father owned a number of racehorses while he was growing up. Tim was a devoted father and lived in Middletown, NJ, with his daughter Katie. He also enjoyed his Jaguar cars and spending time with family and friends. He is survived by his two daughters, Katie and Kylee, as well as his nephew Chris, and niece, Meghan.
"Whenever we spoke," remembers ADJ Director of Sales, Alfred Gonzales, "Tim would often ask me how business was country wide and, if business was not good throughout the states, he would say it's not good for our overall business. In other words, Tim was the type of guy who wanted to see everyone be successful. He always saw all of us as one big family. He was a true team player and always wished the best for all. He was a teddy bear and even though he'd sometimes get upset, and get redder than he already was, he would still always sport a smile and be quick to laugh. He was a sports fanatic, and we could talk for hours abouts all kinds of sports. Inside joke, he always said if he was a betting man, he'd be rich! But honestly, Tim was a true gentleman. He was highly respected in our industry, he was caring, he was giving, he was a wise man. Tim's sunshine in life was his daughter Katie, and he always made her his number one priority. Tim was an amazing person, who had a wealth of knowledge about business, but also life in general. He truly will be missed by all those who had the pleasure of knowing him."
Brad Reid, ADJ Products Key Account Manager, recalled: "Tim Healy was a larger-than-life character with a tough exterior but was one of the kindest souls that I have known. He was always thinking of others before himself and showed that in all that he did. When you were friends with Tim, he would do anything for you. He had such a giving heart and never expected anything in return. Tim was the best kind of friend you could ask for, genuine and caring, but not one to sugar coat things either, if he thought you were wrong, he would call you on it. Everyone that knew Tim had a story to tell about or that involved him, and those that were closest to him have hundreds of these stories. I was fortunate to have been able to call him one of my very best friends for decades. His laugh was infectious, and boy, could Tim tell a story. Even when his health turned, he remained true to who he was and still managed to joke and laugh."