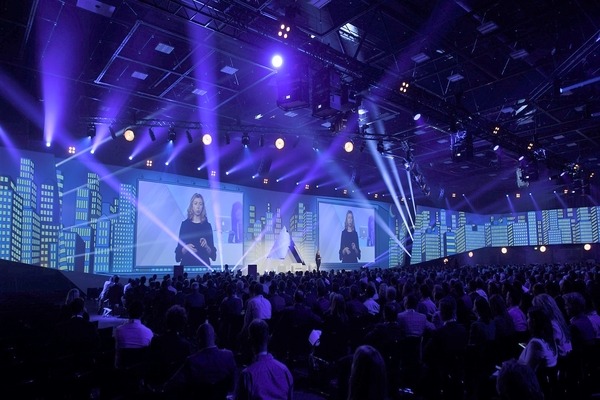 Full-service technical production company Blitz, A GES Company has recently invested in 24 A.C Lighting ProLights Luma 1500 LED luminaires for use on high-profile corporate and live events.
Part of the global GES network, UK-based Blitz produces hundreds of events annually and has built up a loyal customer base over the past 25 years. The company provides production services for conferences, product launches, awards ceremonies, AGMs, exhibitions and road shows to a diverse range of global financial brands as well as aerospace and tech giants amongst others.
When Blitz's Lighting Manager, Nick Clarke was looking to invest in a new moving spot fixture for medium and large-scale events, he approached technology reseller, A.C. Entertainment Technologies (AC-ET) for some options to look at. He commented: "The Luma 1500 is ideal for us. It provides a great output LED source with framing shutters, and at a price which really makes my budget go further."
Delivering 26,000 lumens, the A.C Lighting Luma 1500 LED is the equivalent of a 1,200W discharge fixture, but has a power consumption of only 650W. Since being added to Blitz's £14m stock inventory, the A.C Lighting ProLights Luma 1500 luminaires went straight out to Copenhagen for use on a high-profile event with around 5,000 delegates.
Clarke added: "The event lighting had a lot of work to do and the Lumas really stood up to the job. The feedback from our designers and operators has been great. The fixtures have provided great room coverage with gobos, and a spot with real punch. We have a longstanding relationship with A.C. and as ever, the company provided excellent support, from product comparisons through to the demo and the purchase."
AC-ET is the exclusive UK distributor for the ProLights lighting range. See the A.C Lighting Luma 1500 and other ProLights models on the AC-ET stand at PLASA Focus Glasgow on 17-18 January 2018.