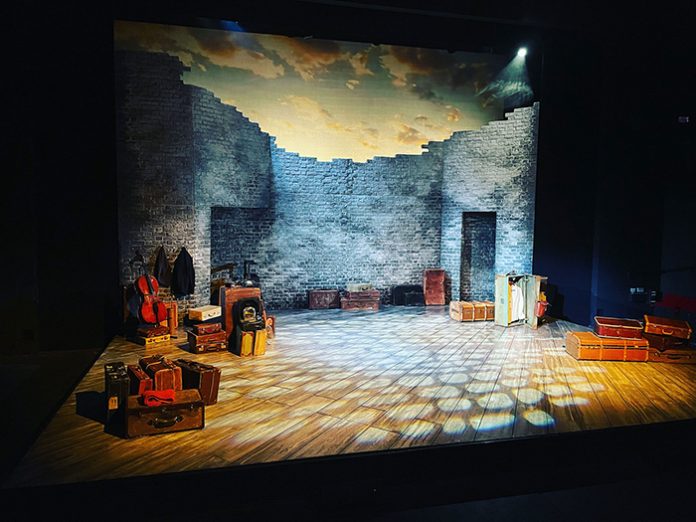 Leeds-based Production Light & Sound (PLS) was founded at the turn of the millennium by the late Jason Salvin and is now headed by Sarah Buckmaster, who has been working for the company for the past 16 years and as director since 2018.
The scope of PLS' work includes draping and staging in addition to lighting and sound production and embraces all areas of technical production – live music, concerts, festivals through to corporate and business events.
At the start of 2020, PLS invested in four Robe RoboSpot systems, complete with motion cameras – and were, like so many enterprises, looking forward to a bumper year ahead.
"With theatres, venues opening up, shows restarting and gigs, tours and events being scheduled and re-scheduled post COVID-19, we hope there's going to be plenty of work ahead for the RoboSpots," recalled Buckmaster.
The company also offer a range of Robe fixtures to work with the RoboSpots, including MegaPointes, Robe LEDBeam 150s and BMFLs.
According to Buckmaster, PLS had been looking for a remote follow spotting solution for some time before settling on Robe RoboSpots. "For all the safety and flexibility coupled with the additional speed and efficiency it brings to a show, remote follow spotting is definitely the future," she commented. "It's easy to set up, intuitive to use and being able to locate operators in a different room is fantastic for theatres squeezed for space."
PLS' Robe LEDBeam 150s featured on Peaceophobia produced by Fuel Theatre, Common Wealth, Speakers Corner and the Bradford Modified Club. A pair of MegaPointes were supplied to the Hull Truck for Lone Flyer, a co-production with Newbury's Watermill Theatre.
For Sarah, an "excellent" relationship with distributor Robe UK has been another key to the continuing brand loyalty. "The Robe UK sales and tech support team are excellent."