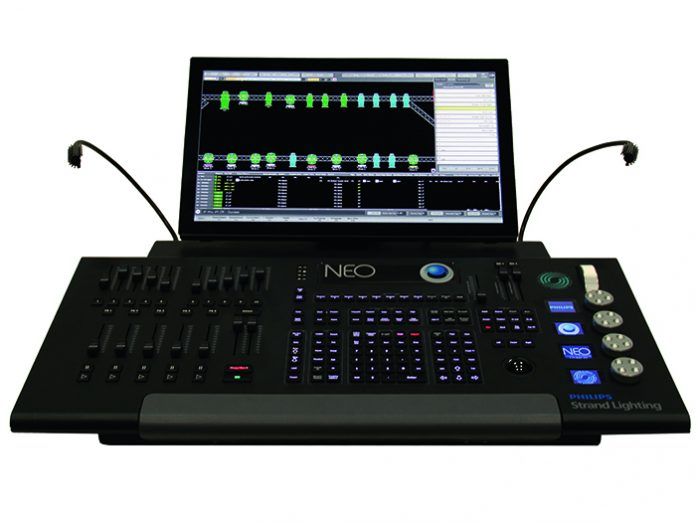 Philips Lighting has announced the release of a brand new product from its effects light range Philips Showline, the SL LEDSPOT 300.
The first in a new LED range under the Philips Showline brand, the SL LEDSPOT 300 will be available for exclusive preview on the Philips Lighting stand at this year's PLASA in London. Also from Philips Lighting's Showline range will be the SL BEAM 300fx and the SL HYDRUS 350.
New products from the Philips Vari-Lite, Philips Selecon and Philips Strand Lighting brands will also be available for preview at PLASA.
Available for demo on stand will be the refreshed Philips Selecon PL1 MKII LED range – comprising the PLprofile1 MKII, PLfresnel1 MKII and PLcyc1 MKII – plus the new PLprofile4 MKII. PLASA visitors will also be able to get up close and personal with the new Philips Selecon RAMA LED Fresnel MKII.
Both the PLprofile4 MKII and RAMA LED Fresnel MKII have been entered for a PLASA Innovation Award 2016. The winners will be announced on Monday 19 September at the PLASA show.
Fans of Philips Vari-Lite will be able to learn more about the latest additions to the popular product line, with the VL4000 BeamWash on stand for live demos. Furthermore, two additions to the range of Philips Strand Lighting branded consoles – the 500ML and NEO Lighting Control Console – will also be showcased.
One of the major exhibitions for the international live entertainment technology industry, PLASA will take place at Olympia London between Sunday 18 and Tuesday 20 September. Philips Lighting will be on stand G60.