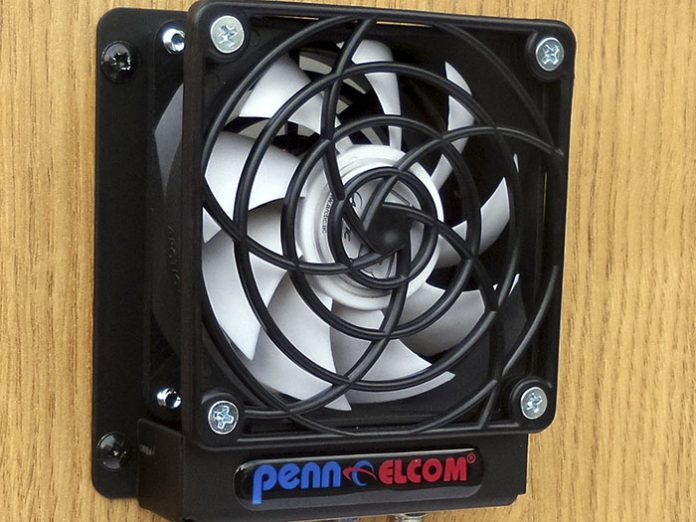 Global flightcase hardware and 19 inch racking manufacturer Penn Elcom introduces the new FT80-Q – a quiet cooling unit for active heat management in cupboards and other enclosed environments.
The operating low noise specification of just 22.5dB is perfect for low noise environments such as theatres, conference halls and presentation suites.
The powerful 28CFM airflow shifts 47.6 cubic metres per hour at 2000RPM off the 9-bladed fan. Measuring just 80mm, the fan is also small enough to be neatly ensconced.
It runs at 12VDC, drawing just 200mA, has 2 x DC in/out sockets for power and is supplied complete with a 500mA universal PSU.
A thermal sensor accessory can be plugged in to the temperature sensor socket which is set to start operating an 40 degrees, and will re-set at 30 degrees or minus 2. This is supplied with an acrylic adhesive pad to be positioned in an area where it can detect the ambient temperature of the equipment being cooled.
The FT80-Q should be cleaned monthly to reduce deposit built-up on the blades.
It adds another versatile and ultimately useful option to Penn's wide range of heat management tools.