With the UK festival season fast approaching, Robbie Parry – Co-Founder, Director and Pre-Production Manager for Noisily Festival – reveals to TPi the site wide updates to Noisily Festival, which will see stages 'more impressive than ever' this year, despite the rising cost of materials and a move to a new site in Barkestone Woods, just outside of Grantham, Lincolnshire.
What benefits will this new site bring to the festival?
"We loved the old site, it was home to our festival for 10 years, but sadly, for a number of reasons, it was time to move. The main being that we outgrew it. The new site is as close as we could have got to the old location in terms of look – but on the plus side, it can hold more people, and bigger stages. Our previous stages were built to fit in anywhere there was flat ground and a clearing which limited us to what we could do in terms of line up and production. The new site does not have these issues. This year we are having almost all new stage designs with the addition of some new stage areas as well – it's going to look amazing."
How has the infrastructure of the festival changed for the better? 
"We are building new stages for all of the stages bar one. It's really exciting as we are able to ramp up the scale of what we have previously been able to do. For people who have been before, they will be able to see similar themes running through it, but it's going to be bigger, bolder and a real focal point of the festival. The treehouse at Noisily was a permanent stage, which was built in the first year by four of us, aged 22 to 23 – this was when it was all done on a shoestring. Sadly it could not come with us, and it was a very sad moment having to finally take it apart. However, again it's given us the chance to make some needed improvements for the future years. There are currently bold plans for the look of this stage, which anyone who likes drum and bass should love.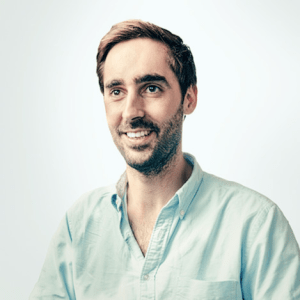 "Our stages are designed with the music in mind, and what works best for that genre – it makes them all really different, and what makes Noisily quite unique in that sense. Two of the new stages are The Nest and Hollow this year. Hollow is going to be a floating cube of a DJ booth so looking quite future-esque in the woods – while the Nest is more in line with what it sounds like."
What issues have you and the team faced in the build up to the event? 
"The biggest issue we face like many festivals is the price hikes. We don't want to pass on all of the additional cost to our ticket buyers, but in many cases materials doubled in cost, and that just comes off the bottom line making festivals incredibly risky. Our team is fantastically resourceful though. Where possible, we recycle, up cycle or repurposed materials. So many branded events or activations have to get rid of stuff post an event – we are always a happy home, as we can repurpose it very effectively. Our stages will be more impressive than ever this year despite the costs of materials. We feel it's part of what puts us on the map as a festival."
How is Noisily Festival meeting the demand for skilled crew in 2023?
"We have a very loyal crew base at Noisily – it's all part of the 'Noisily family' – so we hope that will continue. We did face staffing shortages in areas, but the team rallied together and managed to pull off a fantastic show. This year, we are also working with the likes of Backstage Academy, so we can assist people new to the industry and give them the first dip into festivals. "
What are your thoughts on the wider UK festival scene? 
"We have been going for 10 years and are not going anywhere! We have an amazing return rate to the festival, and that's testament to how good it is. There is competition, but we are doing something very different to most festivals so only need a small corner of the market. We are not looking to sell tens of thousands of tickets as it would ruin what Noisily is. This is why we have been limiting ticket sales over the past few years. Selling out when we still have capacity so it retains its heart with the right people at it."
What are you most looking forward to about this year's event?
"I'm biased but all of the new stages are going to be amazing this year. I think people are going to be blown away with them. I'm sure there will be some releases of progress along the way for people to see but it promises not to disappoint."