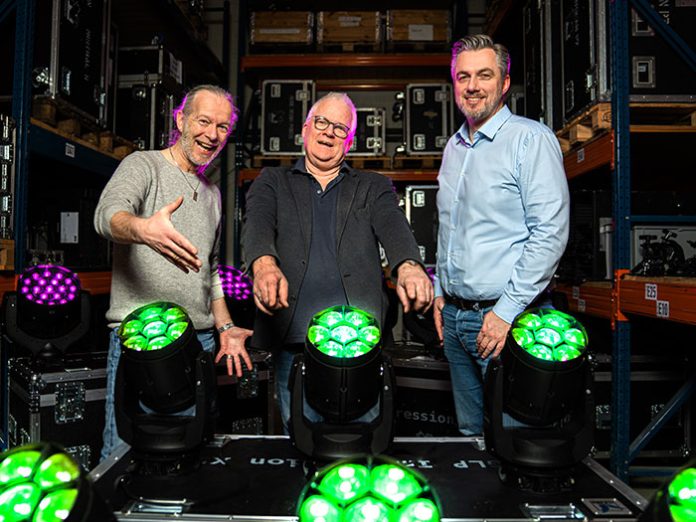 Nordlite Veranstaltungstechnik is a regional provider of event technology and set construction solutions. The Hamburg-based company offers various complete solutions in the event sector, from conception and design through technical planning and implementation to dry hire.
In the spring of 2023, managing director Wolfgang Frahm's attention turned to GLP's new impression X5 Series: "From our point of view, the impression X5 and X5 Compact are currently the best products on the market," continued Frahm. "The X5 Series definitely sets new standards. We have always had the best experiences with GLP products. The devices have a long service life and the manufacturer's product cycles are also reassuringly long; this increases the profitability of the investment and is therefore a good decision from a commercial point of view."
"In my opinion, the quality of light and colour mixture are currently unparalleled on the market," added Frahm. "On the one hand, this is how we meet the high requirements of our customers in the project business. On the other hand, the GLP brand enjoys a very high level of acceptance on the market, so that we receive numerous rental inquiries."
Both the impression X5 (19x 40W RGBL LEDs) and the impression X5 Compact (7x 40W RGBL LEDs) find favour with users worldwide. Due to the new GLP iQ.Gamut colour algorithm, all devices in the impression X5 series generate a clean white point with a CRI 90 / TLCI 90 at 6,500 K. They also offer the option of switching to other fixed colour temperatures, all of which are precisely calibrated on the colour temperature curve and offer consistent colour quality. With the new, super-fast 1:16 zoom mechanism, the impression X5 and X5 Compact offer an assertive, parallel 3.5° beam and a homogeneous wash of up to 60.
The Nordlite managing director noted: "GLP is a reliable partner that offers us first-class products. We don't want to do less for our customers. We have had GLP fixtures in our inventory since 2008 and they have always proven to be very good and reliable investments. GLP key account manager, Oliver Schwendke has been looking after us reliably, competently and with commitment for years."