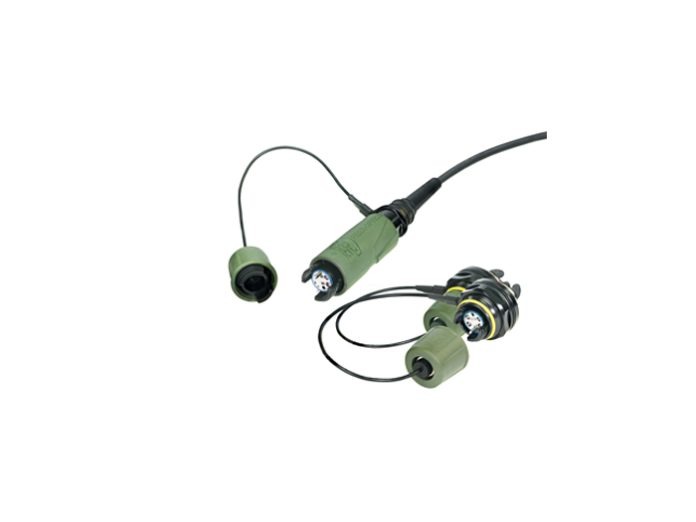 Neutrik further expands its fibre optic connectivity portfolio with the introduction of two new variants of its HMA expanded beam multimode connector system.
Available in two- and four-channel configurations, FIBERFOX EBC25 is a ruggedised development of its FIBERFOX HMA expanded beam multimode fibre-optic connector system. FIBERFOX EBC25 chassis is a jam-nut design, intended to meet a vast array of network, audio, video, lighting and broadcast applications, in all manner of industrial, defence and civil engineering environments, wherever consistent levels of performance and reliability are mission critical.
FIBERFOX X-TREME EBC25 is an especially 'hardened' cable assembly variant that additionally offers a cut-proof, rodent resistant double jacket glasses yarn cable construction. Exceptional cable retention is achieved by the use of aramid yarn, and the entire cable design is encased by a black PUR outer jacket; making the cable assembly ideal for use in the harshest outdoor applications, able to withstand far greater environmental impact.
FIBERFOX EBC25 and FIBERFOX X-TREME EBC25 join Neutrik's rapidly expanding fibre optical connectivity solutions portfolio, comprising the FIBERFOX HMA expanded beam, opticalCON LITE, opticalCON ADVANCED, opticalCON HYBRID MED and opticalCON DRAGONFLY series.