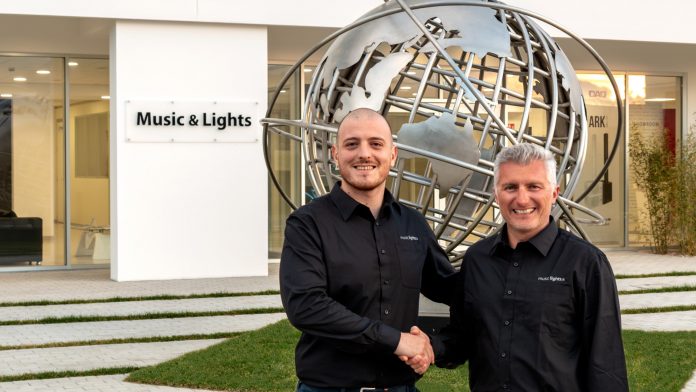 Music & Lights has announced Paolo Albani as International Sales Manager.
He has 20 years of experience gained from working for companies throughout the Lighting Industry on both an Italian and Global scale. Paolo will be part of the commercial developmental strategy of Music & Lights.
Fabio Sorabella, managing director for M&L commented, "Paolo has both commercial professionalism and technical expertise. We are glad to have him on our team and I am sure that his experience in the field will help our commercial development projects and will help to strengthen the Music & Lights brands around the globe"
On his new role, Paolo Albani explained: "Wherever I turn in this industry I keep meeting more and more people who have been very happy with their dealings with Music & Lights – nationally and internationally, as customer or distributor. It was enough to see the dedication of the people working in the new HQ and talk with the management to understand the reasons for this.
He concluded: "Inside Music & Lights you can observe first hand the innovation, quality and outstanding customer-oriented service. I believe in the world we live in and the market we find ourselves in, it is not enough to simply have good and reliable products. In order to stand out, a company has to be innovative in its offerings and service, and Music & Lights has really got a lot to say about that. I am confident in the team and the M&L vision and am sure that we will be making some waves in the near future".