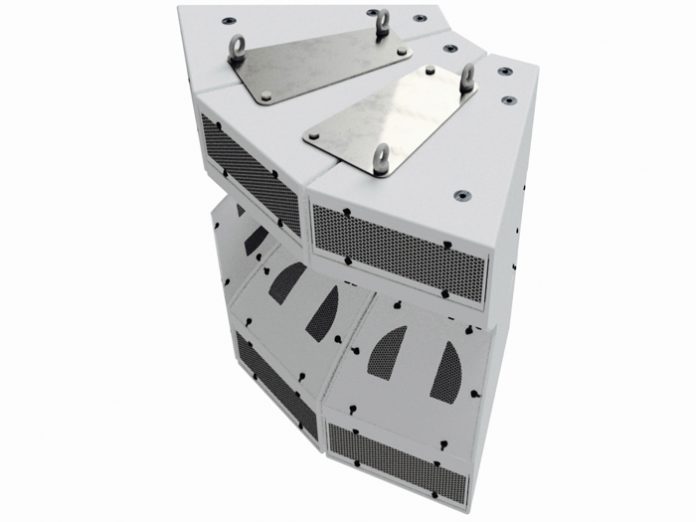 The 2020 edition of Integrated Systems Europe takes place at the RAI Centre in Amsterdam on February 11th-14th and Outline are taking the opportunity to launch two more ground-breaking products at stand 7-S200.
STADIA 28 is a new addition to the very successful STADIA family of loudspeaker systems designed for the largest sports venues and arenas.
The new module is a medium-throw, Constant Curvature Array enclosure weighing just 21Kg yet capable of a peak SPL of 139dB. It features the same world-class weather protection and premium audio quality as the rest of the range but is designed specifically for smaller venues, providing a very cost-effective solution for locations that don't need the power of its larger stablemates.
Its usefulness is extended by its ability to be arrayed in either vertical or horizontal orientation, with just six cabinets providing a full 150-degree coverage in both deployments.
Also making its debut at ISE 2020 will be the L3000 multi-purpose amplifier. Designed principally for applications where it is not possible or practical to use 19" racks, L3000 is a freestanding, high-powered multi-mode power amplifier presented in the same attractive and durable wood finish as Outline's touring loudspeakers. If rack mounting is required however, two L3000s can be mounted using a dedicated Outline kit.
The L3000's Class D design includes two inputs and four outputs, able to operate in single channel mode (4 x 750w @ 4ohm) and bridge mode (either 2 1500w at 8 ohms or 1 1500w at 8 ohms and 2 750w at 4 ohms). Onboard DSP provides a range of essential amplifier controls and its universal regulated switch mode power supply allows it to function on various input voltages and mains cycles globally.