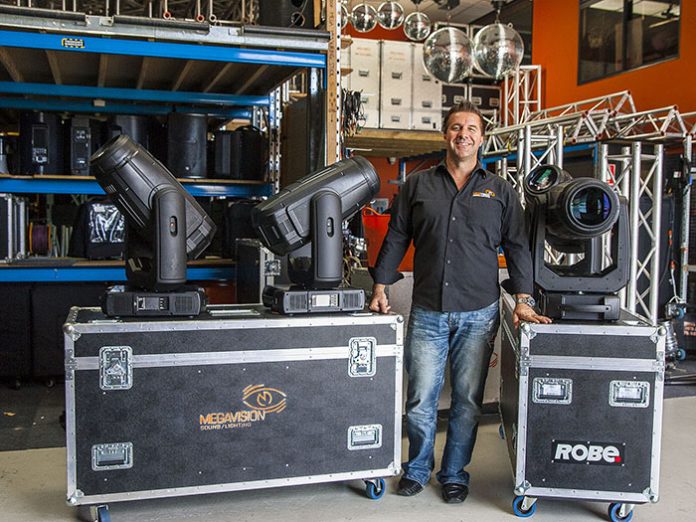 Australian rental, technical production and installation company Megavision has made a purchase of four BMFL Spots from Robe.
These fixtures are the first in the region, and in response to demand on riders and technical specs as well as for sub-hires.
This comes after a series of purchases from Robe over the past four years by the Perth-based company, which was founded in 2001 by Jeff Georgiou.
Megavision's partnership with Robe grew out of its ongoing relationship with the ULA Group, Robe's Australian distributor.
Over these years the company has purchased a range of Robe products including LEDWash 800's, MMX Spots, LEDBeam 100's and Pointes.
Georgiou spoke highly of Robe, describing the brand as 'right up there in terms of respect and seen as extremely high calibre'.
"The reliability and the longevity of the products I think puts Robe in the top three lighting manufacturers worldwide right now," said the Megavision man.
Other brands with which Megavision has a strong relationship include RCF, QSC Audio, FBT and Labgruppen. On the video side they have Big Screen Video LED, Panasonic and NEC and a large stock of projections screens.
Recent high profile events include technical production for the Perth Wildcats, the Margaret River site on the Australian leg of the 2016 World Surf League Championships Tour, and the Mandurah Crab Fest, for which they have been providing all things technical for the last nine years.