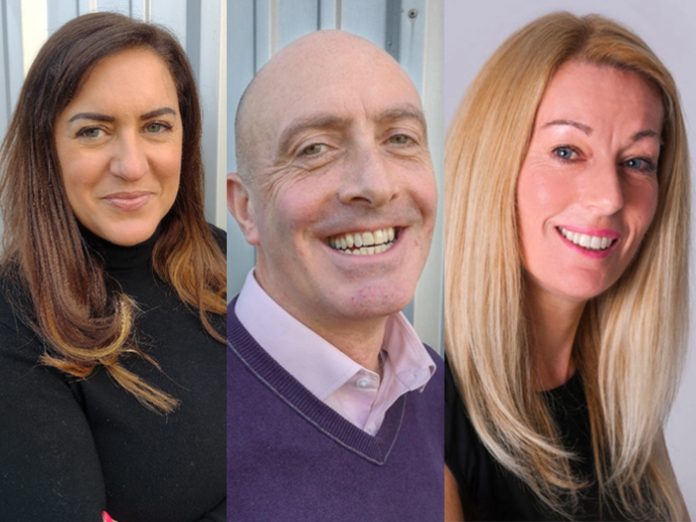 Following a period of exceptional growth, having reported its best three quarters in 20 years of business, Medialease has grown its team with the addition of three new members. 
Business Development Managers, Nayle Mehmet and Kiernan Walsh have joined the sales team, while Leasing Administrator, Jo Howells joins Medialease's head office team. 
Nayle has worked in the media and broadcast industry for over 25 years in business development and sales. She has delivered business value and revenue growth in key accounts for OEMs and vendors, including Sony, Fujifilm and Oracle Corporation, delivering storage, cloud and tape media solutions to broadcasters and post-production companies across the UK. Nayle has also delivered freelance) consulting services for independents for the past three years.
Kiernan started his working life in the exhibition industry before becoming an audio-visual technician. AV took him around the world working on varied projects including shows, conferences, fashion shows and car launches. He has also worked on several high-profile Q Magazine, Kerrang & Empire Awards shows. After starting a family, he began working for AT Communications on the hire desk and consequently moved into business development.
Howells has over 20 years of office and customer-focused experience across many industries. Jo has worked within the live events industry and ran her own business before the COVID-19 pandemic.
Medialease Business Development Director, Paul Donkin commented: "I'm delighted to welcome Nayle, Kiernan and Jo to the business – all really experienced people and with a great mix of skills to support our continued growth. I am really looking forward to working with them and providing the mentoring, coaching and support they deserve."
The new team members bring a wealth of experience with them and will support Medialease's ongoing growth.