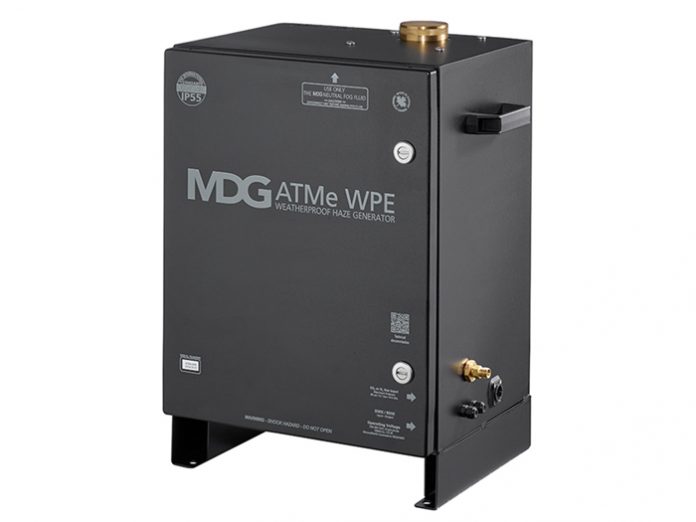 MDG will be exhibiting at Prolight+Sound, Frankfurt in the new Hall 12.0 Stand D44 beside its exclusive German distributor, cast C. Adolph & RST Distribution.
MDG will present a selection of its range of atmospheric effects which includes the Me Series of fog generators, the ATMe haze generator, the ICE FOG Series of low fog generators and the award-winning theONE dual mode haze and fog generator, plus a number of accessories including the award-winning Round Floor Pocket.
Central to the display – with its new black version on show for the first time in Germany – will be the WPE Series of rugged, non-stop, variable output, IP55-rated haze and fog generators: the ATMe WPE haze generator and Me1 WPE and Me2 WPE fog generators.
The new black WPE Series has been designed to encase all the benefits of standard MDG haze and fog generators in a sturdy, yet discreet, black housing that can blend unobtrusively into a stage set up, indoors and outdoors, to provide the ideal fog and haze solutions for theme parks, outdoor laser shows and the enormous number of outdoor festivals around the world.