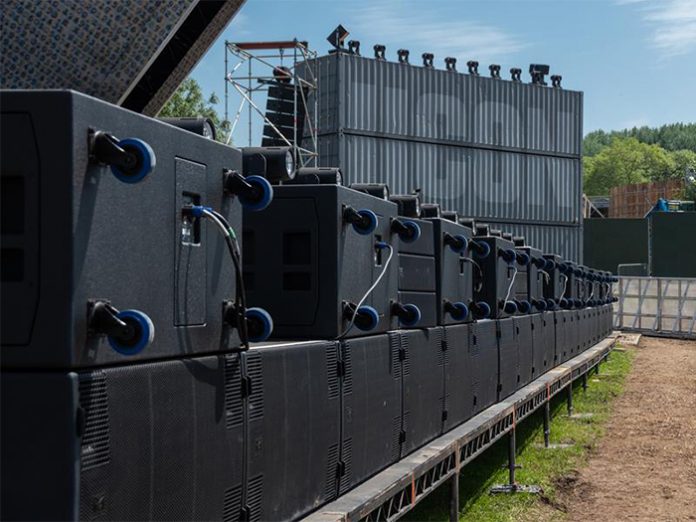 Martin Audio's new weekly education webinar programme has got off to the best possible start with all sessions for its Low Frequency System Design 'sold out'. The popularity of this session highlights the appetite for industry education during this difficult time.
"Our new webinar series seems to have been embraced by the industry," reflected James King, Marketing Director at Martin Audio. "We had over 1,000 registrations for the first webinar session, which is around 10 times the average registration for one of our webinars. In fact, we had to upgrade our software package to accommodate everyone. Added to this, the training area of our website is now the most visited page after our homepage, and that has never happened before.
"These are very challenging times for the pro audio industry, and we wanted to play our role in helping industry professionals to stay active and connected," he continued. "We are delighted with the response."
The live webinars will continue each Wednesday, with the next session being on Display2.3, Martin Audio's software for system design and the optimisation of line arrays on Wednesday  8 April. Following this, we are also presenting sessions on EASE Focus, Wavefront Precision line arrays as well as their control software package Vu-Net.
Furthermore, Martin Audio is hiring freelance industry professionals as guest speakers to share their experience and expertise. The first session of that type is with renowned sound designer and FOH Engineer, Simon Honywill and covers festival sound. During this webinar, scheduled for Wednesday 22 April, Honywill will discuss his personal experiences of designing sound for one of the world's premier festivals.
For those who can't watch live, recordings of each webinar will be available to catch up on via the training page on the Martin Audio website.
To learn more about the upcoming webinars and to register for them, visit: martin-audio.com/training
For more information: www.martin-audio.com