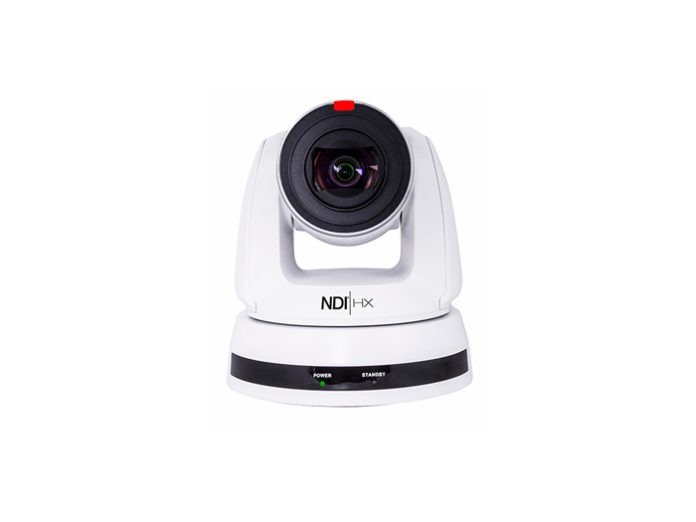 Marshall Electronics has released its CV630-NDIW 30X UHD PTZ camera with NDI|HX2.
The CV630-NDIW PTZ camera captures crisp UHD video combined with smooth PTZ camera positioning and 30X optical zoom for a versatile NDI networked video solution. NDI|HX provides low latency, high quality, frame-accurate video, and audio in real time to NDI workflows. Using NDI, customers can easily discover, monitor, and adjust remote video sources in most production workflows.
The CV630-NDIW features NDI|HX2 with simultaneous HDMI and 3GSDI from a professional level 8-megapixel UHD sensor and smooth synchronous PTZ movements. At its core, the CV630 packs a powerful 8-megapixel 1/2.5″ sensor capturing up to Ultra-HD 3840x2160p video at 30fps, with support for HD resolutions. A 30X optical zoom block provides flexibility from 4.6mm to 135mm, with a nearly 70° angle-of-view at its widest through close-ups at long distances.
With the CV630-NDIW, multiple simultaneous video streams are available over HDMI, 3G-SDI and NDI|HX2. Install one-cable to camera for all functions and simply connect to any Ethernet port. Additionally, the CV630-NDIW is compatible with the Marshall VS-PTC-IP PTZ Camera Controller, providing intuitive adjustment of pan/tilt/zoom, pan/tilt speeds, white balance and more with one button dials and rocker controls.