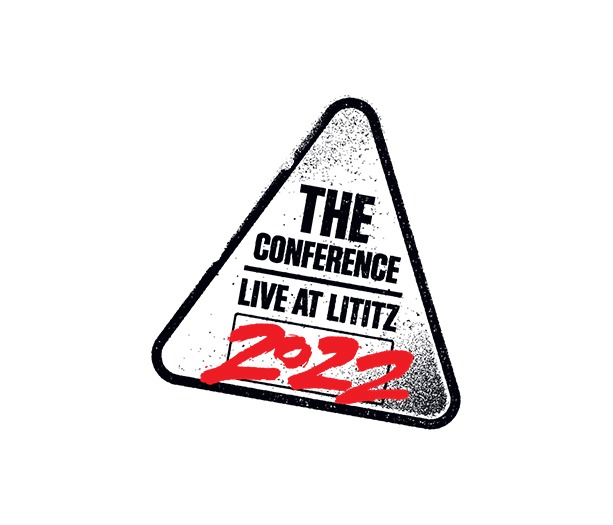 After decades of working with some of the biggest names in live music, four industry leaders are coming together to launch a professional conference unlike anything that has come before it. In partnership with the Rock Lititz Community, CJMS (Charlie Hernandez, Jake Berry, Marty Hom, and Stuart Ross) are putting on a one-of-a-kind conference for live-event professionals. 
Come get creative with current emerging live event industry leaders and from 7 to 9 December 2022 on the Rock Lititz campus in Lititz, Pennsylvania. THE Conference: Live at Lititz will deliver interactive, dynamic content to foster the next generation in live-event production.
With diverse panels, one-on-one conversations, town halls, interactive workshops, product demonstrations, tours, and themed social events each night, attendees will leave with mindful ways to take the next step in their live-music production careers.
Charlie Hernandez is a production manager and the president of QED Productions. He has produced and consulted on worldwide events with artists and clients such as Sting, The Police, WWE, Farm Aid, Aerosmith, and David Bowie. Hernandez, along with partner Lori Tierney, co-founded JUSTABUNCHOFROADIES.ORG, a non-profit charity organisation, whose mission is to respond in a collaborative, efficient manner, along with companies and individuals who work in the live touring music industry, to specific projects based on humanitarian needs both domestic and internationally. 
Jake Berry is known as one of the biggest names in tour production management. Over the years he has counted U2, Metallica, The Rolling Stones, Shakira, Madonna, Black Sabbath, AC/DC, the Electric Daisy Carnival, Coldplay, and many, many others as clients.
Marty Hom is a 40-year concert touring veteran who has worked as tour director/manager with The Rolling Stones, Fleetwood Mac, Barbra Streisand, Stevie Nicks, Shakira, Beyonce, Lionel Richie, Van Halen and Justin Bieber. His first job as a tour manager was in 1985 with the legendary Bill Withers. He is also the talent producer for MusiCares Person of the Year.
Stuart Ross has over 40 years in the live-music industry where he has worked with artists like Tom Waits, Metallica, George Michael, Weezer and Spinal Tap. He was COO of festivals at Goldenvoice/AEG and helped launch the Lollapalooza Tour. Ross is currently the tour manager for Journey, as well as the head of his own management company, representing artists such as Puddles Pity Party.
"Time and tours may have passed, but our passion for this industry has only grown over the years. It is so important to us that we leave it better than we found it for the next generation of live-music professionals. That is what THE Conference: Live at Lititz is all about," said Hernandez. 
Tickets and agenda available now: www.theconferenceliveatlititz.com
THE Conference: Live at Lititz is a conference series for live-music industry professionals at all stages of their career.