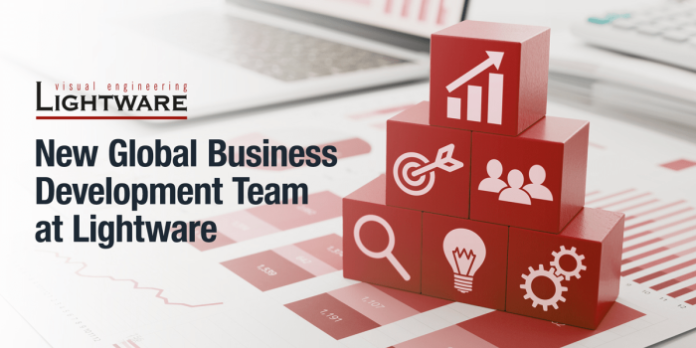 Lightware Visual Engineering has announced the creation of a new Business Development team within the company, with new roles within it to maximise its impact across several markets. 
The team will be led by Szabolcs Turi, Executive Director, Business Development from the company's Budapest HQ and also features Clint Hoffman, Siegfried Hermann, and Murugan Paramasivam, Vice Presidents of Business Development in the Americas, EMEA, and APAC respectively. This triumvirate will collectively head up Lightware's efforts to deepen engagement with the enterprise market around the world, working with global partners and individual companies to build on Lightware's already notable successes in their respective territories.
Mark Minall and Roger Takacs will take on the roles of Vice Presidents of the rapidly expanding Defense, Intelligence, and Government sectors (Minall) and the burgeoning Education market (Takacs). 
"The main focus of the new team is to build and develop Lightware's global presence while supporting and driving the execution of growth plans with our local and global Lightware Offices," explained Szabolcs Turi, Executive Director, Lightware. "It will be the team's task to drive and build new regional presences, such as gathering market and business information about the potential expansion of the foreign Lightware Offices."
With the new structure, the company has assigned dedicated VPs to the company's main vertical markets, with more announcements coming soon regarding additional team members for Global Alliances and Integrators. 
"We would like to take this opportunity to congratulate the new Business Development team and welcome the new members to the Lightware family, as well as wish them the best of luck in their new roles," concluded Vida.