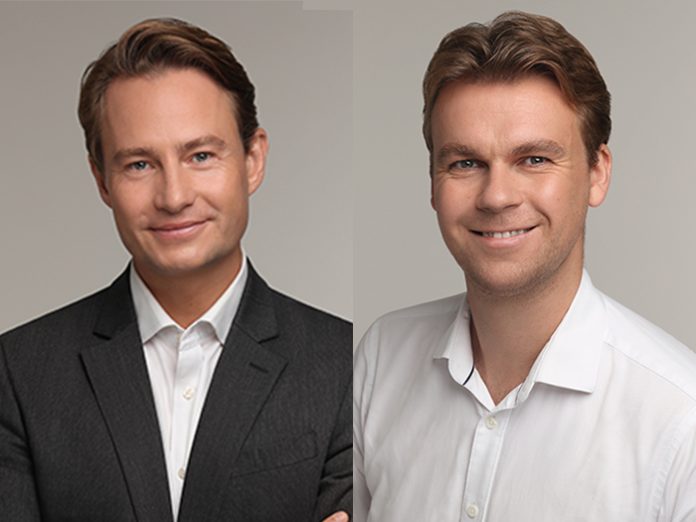 Lightware Visual Engineering has appointed Charlie Sullivan as Head of Business Development and Chris Brzostowski as Channel Account Manager, strengthening Lightware's UK team and its growing position in the region.
Sullivan's role will have a key focus on steering and cultivating relationships with Lightware's consultants and end-users across the UK. He brings a wealth of experience to the role with 12 years' of business development expertise across manufacturing and end user businesses in the professional AV and stadia/arena sectors, specialising in large-scale AV projects for a number of high profile organisations including Tottenham Hotspur Stadium, Ferrari World and The Samsung Experience Centre Kings Cross.
Most recently he held a senior commercial position at ZeeVee and in 2020 was recognised as one of InAVate's 40 under 40 AV industry professionals. Sullivan said: "Lightware's reputation for excellent product reliability, technical innovation and added value to their customers, leading to their impressive UK success, made my decision to join the UK Sales team as Head of Business Development an easy one. I'm delighted to bring my 12 years of industry experience to the UK team, in order to add to their next phase of partner engagement and growth. In my new position, I look forward to re-connecting and adding to my network and friends over the coming weeks."
Brzostowski will take a lead role in managing and developing relationships with Lightware's system integrators. An experienced industry professional bringing 10 years' of sales growth experience, having begun his career with True Colours (Midwich) and then went on to hold senior positions at Atlona and Videlio where he was responsible for successfully leading and growing its AV division, followed by joining NEC as Channel Account Manager for its London and South region.
His most recently held the position of Business Development Manager at Hypervsn increasing sales and working with end users, system integrators and the distribution partner PSCo.
Brzostowski said: "I'm very excited to join and look forward to contributing to the continued success of such an impressive company and team at Lightware. I have been aware of Lightware for many years now dating back to my previous roles and have witnessed their great growth. One of the key reasons for this, especially during such difficult times globally, has been the R&D team who have constantly developed innovative solutions, such as the Taurus range, to enhance the experience for the system integrators and end users. I can't wait to get started."
Craig McQueen, Sales Director of Lightware UK, concluded: "We have seen an unprecedented growth of over 300% in the past 18 months. Timing couldn't be any better to get two great additions to our team, in Charlie and Chris. They both bring a great wealth of experience and industry knowledge, and I wish them every success going forward."