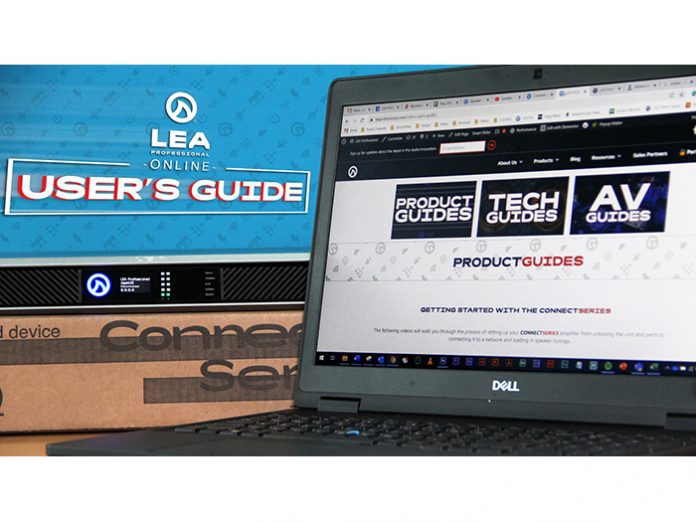 LEA Professional has announced its free online user's guide complete with videos, blog posts and tutorials. The new user's guide is designed to support customers and audio enthusiasts alike with educational content on new LEA products including amplifier set up and functionality guides.
"At LEA Professional we know how important it is to stay connected with our customers, especially during these challenging times. We want to make sure that, even though we cannot see them face to face, we can still provide support where it's needed," said Brian Pickowitz, VP of Marketing, LEA Professional. "Online content is more important than ever, and with our free user guide customers have direct from the source answers on some of the most frequently asked questions."
The user guide can be accessed directly through the LEA Professional website and takes the customers on a journey through their LEA Professional products, from unboxing to set up and maintenance allowing users to get the most from their product in a timely and interactive way.
Recent guides include:
For more information and to check out the user's guide visit www.leaprofessional.com/online-users-guide/