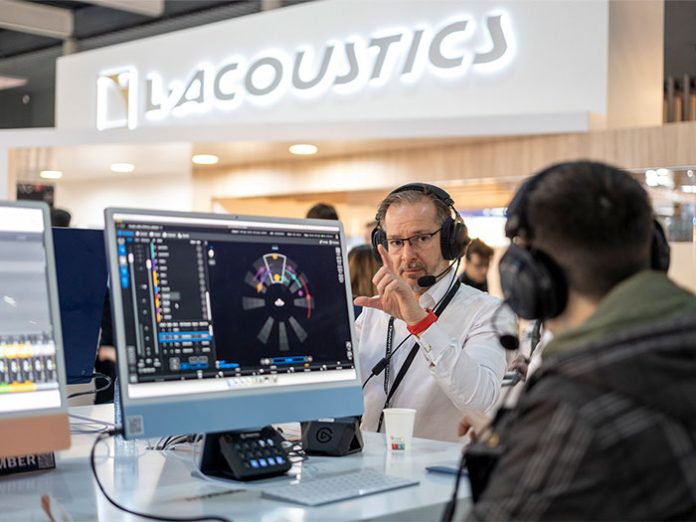 Attendees of this year's PLASA Show can experience L-Acoustics new products, recently announced during the company's Keynote hosted at the Hollywood Bowl in Los Angeles.
Attendees will discover the manufacturer's newest products, including the L2 with its patented Progressive Ultra-Dense Line Source (PULS) technology.
L Series comprises two elements: L2 above and L2D below. One L2 or L2D element provides the same contour as four K2 elements in a format that is 46% smaller and 40% lighter.
L Series will be displayed on the L-Acoustics booth and showcased in the PLASA innovation gallery, where it is nominated for the PLASA Pioneer for Sustainability award.
Also present at the booth is the LA7.16 amplified controller: The high-density format powers more line array speakers than any similar-sized amplifier, meaning fewer racks on tour, which translates directly to energy and time savings along with the ability to address multichannel and hybrid productions.
In addition, the L-Acoustics booth will feature an interactive L-ISA Studio workstation where sound engineers and artists can explore the immersive possibilities of L-ISA technology. Visitors will be able to learn the software firsthand. L-ISA Studio seamlessly interfaces with digital audio workstations, show-control software, and game engines.
Also, on display at this year's PLASA is Soka, the smaller sibling of the Syva. Launched last year, Soka combines line source technology featuring nine integrated 3.5-inch MF drivers and three one-inch HF transducers to transmit a wide 140-degree horizontal directivity and a highly controlled 26-degree vertical directivity. Soka and its companion SB6i subwoofer are both 3.9 inches yet are capable of power and bandwidth. Soka can also be combined with the larger SB10i subwoofer.
Rounding out the range of solutions is X4i, an unobtrusive and weatherised coaxial loudspeaker tailored to the unique needs of installation applications.