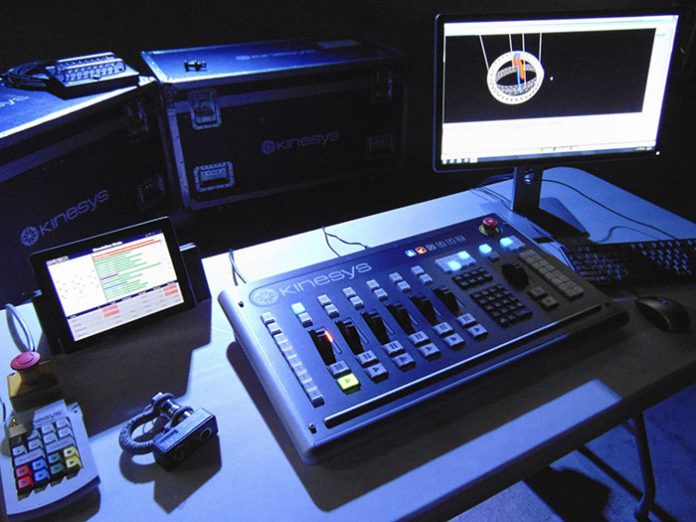 Motion control systems manufacturer Kinesys again welcomes guests to its dedicated training facility in Atlanta, Georgia with a combined Open-House days/Training Workshop event running from 21st-24th February 2017.
The emphasis is on both product awareness and providing fee-free training for those who want to increase their knowledge and understanding of automated rigging for the entertainment industry.
Subjects will include the operation and implementation of Kinesys automation products, as well as the application of load cell systems for increased safety in multi-hoist lifting operations. The invitation is open to designers, operators, rental suppliers and rigging service providers, or anyone with an interest in this dynamic element of modern show production.
The training workshops will provide structured learning in the theory, programming and operation of Kinesys' popular and successful Vector software along with an introduction to the various devices it can control.
The Open-House days will also serve as an introduction to the range of Kinesys automation solutions including products like the iconic Elevation1+ vari-speed chain hoist control, K2 motion control software, and the DigiHoist motor control platform.
Classroom sessions will focus on Vector software training, while the Open-House element of the event allows attendees a chance to see demonstrations, take part in basic system operation, chat with the Kinesys team and engineers and network with other professionals working in the field.
The Kinesys USA training facility and office is located 2 miles off I-20 and approximately 15 miles from Hartsfield–Jackson Atlanta International Airport.