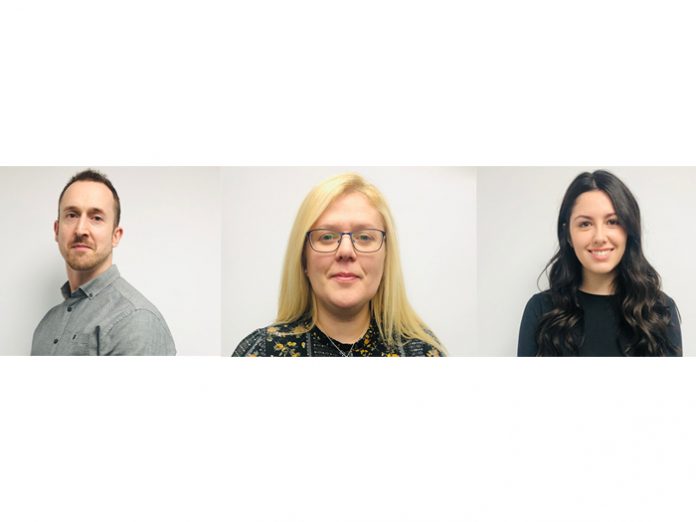 KB Event, specialist transport and project management providers for the live music, exhibition and conference industries, are excited to announce the promotions of three members of their team; Howard Dearsley, Amy Woods and Laura Meredith.
Howard Dearsley joined KB Event in January 2007 as a Trainee Manager. Howard's promotion sees him take on a new position within the Company as Head of Operations. In this new role, Howard will be overseeing and supporting his expanded Operations team with the Company's client, operational and fleet requirements, as well as over-seeing several Key Accounts, both within the trucking operation and the warehouse.
Amy Woods started at KB Event in October 2017 as an Operations Administrator, but quickly flourished in the role, so making herself an obvious choice for promotion. Her new position as Junior Operations Manager sees her working alongside Howard Dearsley, taking responsibility for the strategic functions of the Operations department, as well as seeing her introduction into the Company's management team.
Laura Meredith joined KB Event in June 2018 as an Operations Administrator, but, with her previous experience, quickly outgrew the role. Her promotion to Operator, as part of Howard Dearsley's Team, sees her taking on more responsibility for the allocation of drivers and the fleet, as well as overseeing the department's administration function.
On the recent promotions, Stuart McPherson, Manging Director commented. 'These three promotions come at an exciting time of change and growth for KB Event. Although there is a level uncertainty surrounding Brexit, KB Event have always prided themselves on their ability to be ready and able to deal with new challenges. Howard, Amy and Laura have all demonstrated not only a loyalty to the business, but an ability to continue to uphold our brand as a quality supplier. I am extremely pleased that these home-grown talents, who have earned their promotions, are as enthusiastic about the continued success of KB Event as I am.'

www.kbevent.com