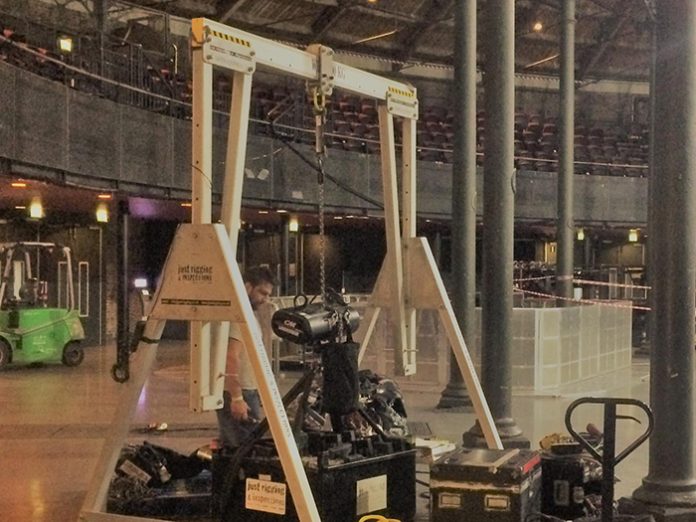 Just Rigging and Inspections Ltd worked with developers from CoreRFID to tailor its popular off the shelf CheckedOK software for faster digital production of documentation required for health and safety and insurance.
The bespoke version will enable Just Rigging's engineers to quickly build, update and instantly analyse asset registers for kit such as hoists, truss, shackles and rigging accessories used in entertainment venues.
First launched in 2010, CheckedOK offers core capabilities such as collecting data using handheld computers, tablets or mobiles which can be downloaded almost instantly from remote locations back to clients' headquarters.
Just Rigging now plans to roll out the new system to its client base of venues and production companies over the next 12 months. Long-standing clients include attractions such as Alton Towers Resort, London music venues Hammersmith Apollo and The Roundhouse, The Gaiety Theatre, Isle of Man, and Theatre Royal Newcastle.
Just Rigging and Inspection's MD Dan Holme commented: "The new solution pushes us up a level in the market, offering unrivalled speed and accuracy at a time when paper-based systems are commonly used in the industry. It also reduces long-term costs to our clients. This is just one of the ways we are keeping the bar raised."
CoreRFID's technical director Munzi Ali commented: "CheckedOK enables users to speed-up critical inspections without having to make any compromise on safety.
"The solution has proved itself in improving safety management, reducing equipment failure and accidents in heavy industries. It's a testament to the design and capabilities of the system that it's successfully been adapted to new industries such as theatres and music venues where equipment safety and the document is all important."