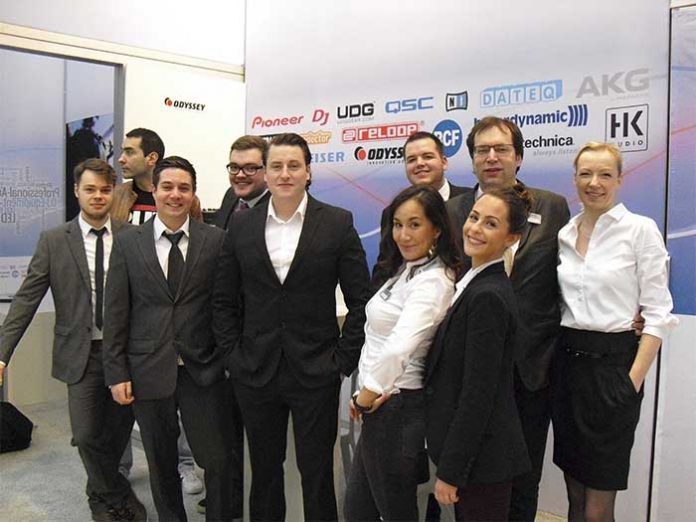 JoeCo is delighted to announce Starpoint Distribution as its new exclusive sales representative in Germany and Austria. The agreement, expected to significantly raise the company's profile in both territories, will have its first public outing at the forthcoming Prolight + Sound exhibition in Frankfurt, when JoeCo will take pride of place on the Starpoint booth (located in Hall 3.1, booth H82).
Headquartered in Hamburg with more than 20 years of experience of bringing premium brands into Europe's German speaking markets, Starpoint is one of the largest distribution specialists in Germany. Widely considered a leader in its field, the company spans a wide variety of markets, from AV installs to broadcast and live sound. Also included in its portfolio of brands are Midas and Klark Teknik.
JoeCo is the award-winning British manufacturer behind the renowned BLACKBOX range of multi-channel recorders and players, as well as the more recently released BLUEBOX Workstation Interface Recorders. Located near to the British city of Cambridge, the company boasts all-British design and manufacturing, with a focus on R&D that has earned it a reputation for innovation and absolute reliability.
Plans are already underway for promoting JoeCo in Germany and Austria. "We are very proud to represent a brand with the prestige of JoeCo, and we are looking forward to a long and mutually successful partnership," commented Starpoint Distribution's founder and owner, Lutz Gehrke. "We feel that products such as the BLACKBOX recorder and BLUEBOX Workstation Interface Recorders not only fit perfectly into our existing portfolio, but actually complete it. We are already working on a number of initiatives for bringing these industry standard products the recognition they deserve."
"Starpoint is a highly respected company with great ideas and the willingness to invest and make those ideas a reality," said Joe Bull, Managing Director of JoeCo. "We are very confident that we have found a strong partner for Germany and Austria, and that Starpoint will help to raise JoeCo to new levels of success in these extremely important markets. We're thrilled to be working with them."
Starpoint Distribution will feature JoeCo's BLACKBOX muti-channel recorders and BLUEBOX Workstation Interface Recorders at Frankfurt Prolight + Sound, in Hall 3.1, booth H82, between April 4th and 7th. For more details on Starpoint Distribution visit