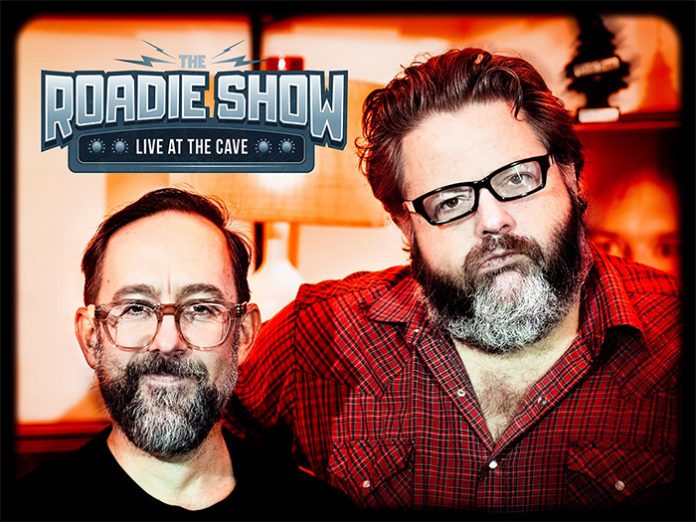 James 'Oysters' Kilpatrick is one of Australia's most experienced FOH Engineers and has mixed for a who's who of Australian music. Like most of us, the COVID-19 pandemic left him suddenly with no work so he retreated into his mixing studio The Cave, and sulked.
Fast forward a short while and, inspired by beer and good mates, Oysters decided to put all his gear, knowledge and invaluable contacts to good use creating The Roadie Show. Along with key contributors Barry Brody, Alex Saad and Christian McBride, the team behind The Roadie Show have a combined history of more than one hundred years of stage, screen and touring experience in the live music business.
"The Roadie Show aims to provide fun-filled and creative opportunities to keep going and stay busy in this fragile climate of uncertainty," commented Oysters. "Essentially, it brings long-time mates, roadies and musicians together with a Plan B to keep a small part of the once-thriving global entertainment industry alive."
Combining fun, some zany hosts, live music and interviews, you can expect to see risqué, absurdity, obscurity and maybe one or two talented roadies being comically creative. "This project is guaranteed to keep you entertained and amazed, all whilst promoting positive fun supporting an outlet for the lesser-known creativity of our Roadies," added host Christian McBride. "It's important to note that this concept started when we were not allowed to meet in a room with not even four people so, as of yet, we have not been able to deliver this with a true diversity of participants that is the Australian production community. As we move on, we want to be much more inclusive including speaking to more women and incorporating other regions. That's an important point as I think we will get slammed for Episode 1 being Melbourne-centric and having no women involved. It even makes me want to vomit!"
Naturally, the technical stakes are high with bands playing live from Orange Studios Moorabbin which is used as a sound stage. Oysters mixes the band using a 32 channel input Pro Tools rigs with Aurora Lynx interfaces, Antelope Super Clock, Calrec 28ch analogue console with numerous analogue outboard options and a small-format monitor rig running Shure IEM packs and headphones supplied by JPJ Audio.
Alex Saad looks after the lighting using LED uplights and controllers supplied by Phaseshift Productions, Chauvet Freedom i-pix wireless or battery LEDs and a Jands Stage CL console plus Jands 4PAK-D portable dimmers.
It's a high definition, multi-camera shoot utilising Panasonic remote head cameras and controllers, Marshall POV cameras, an ENG camera, Ross vision mixer, Pix video recorder, DTS Scena LED 80 tungsten fresnels and of course every Roadie's favourite, heaps of cable!
Episode 1 features music by Ned Branchi, amongst others, an interview with legendary Australian Roadie Howard Freeman, a cameo by Larry Ponting, jokes, general shenanigans and even Minibikes.
The team behind The Roadie Show need broadcast partners and sponsors to help them give crew and artists employment in The Cave, and beyond, combat boredom and to maintain strong mental health. If you can help, please contact Barry Brody barrybrody@me.com
---
Check out Episode 1 of The Roadie Show: