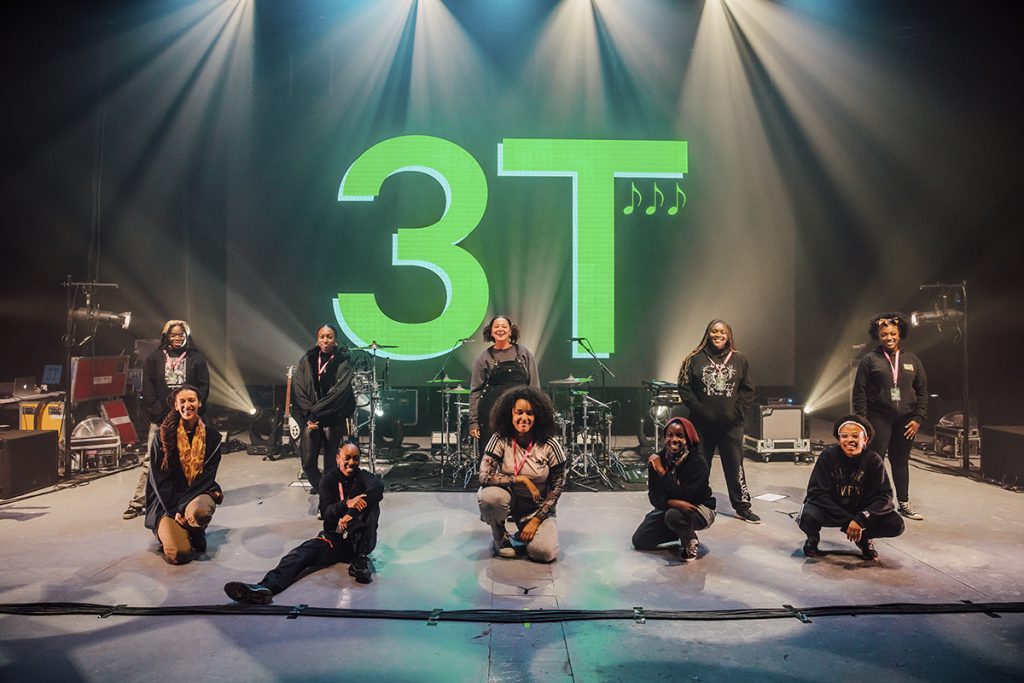 The 3T (Tour Tech Training) course was designed by Nao and Mura Masa, Native Management, Sony Music UK, and several individuals to address the imbalance and provide visibility and confidence for Black women by teaching the broad set of technical skills and knowledge required to break into the live music and production sector. Following an intensive interview process, organisers whittled down 550 applicants to 10 students – Emily Odamtten, Genny Turay, Grace Esia, Helena Scotland, Iman Muhammad, Kariss Townsend, Mercy Sotire, Michelle Shaiyen, Perusi Kakaire and Yasmine St. Croix for a final, pass-out 'Big Weekend' performance last October [see TPi #256].
While the past 12 months have been an incredibly difficult time for the sector, what has become apparent when speaking to the cohort of 3T graduates and Co-Course Leader, Freyja Lawson, is a sense of community and togetherness, which the team has developed in lockdown to keep spirits up.
"With most people within the sector unfortunately being at home, it has allowed for many conversations to be had, and more time allocated for webinars and networking via Zoom calls. From these, many industry people have been made aware of us," Kariss Townsend informed TPi. "We also have our own Instagram page called @3tcrew, where you can keep up to date with everything that we have been doing on an individual basis."
Helena Scotland – who is currently collaborating with an LA-based artist and hoping to bring her live show to life on Ableton – believes that the 3T course has helped significantly to challenge pre-existing industry stigmas and perceptions, referring to the training programme as a "special" moment. "I would like to think that the birth of the 3T course gave hope to the industry that a much-needed change to diversify the touring industry will occur once live shows return. I think everyone who came to help us during the 'Big Weekend' performance was reminded why they enjoy the sector so much, which will keep them going ready for when shows come back in full force."
Genny Turay – who is currently operating as an A&R Intern at Universal Music UK – remains impressed with the "resilience" of the industry. She pinpointed the 3T WhatsApp group as a "shining beacon of light" for sharing resources, memes and work opportunities.
"One of the crew, Mercy Sotire [aka Mercy's Cartel] is an artist who had a music video that involved some of the 3T crew members taking part in the shoot and performance, which just felt like a 'full circle' moment for us," Turay explained. "Perusi has also been working with Nao and Little Mix on some projects. Everyone is still feeling a lot of momentum from the course last summer and putting themselves out there."
Turay was recently invited into The Tour Production Group along with fellow graduates Perusi Kakaire and Yasmine St.Croix – a collective of industry insiders and key decision makers spearheaded by Joanne Croxford and Keeley Myers, among others. "They are doing amazing things with touring and event folks at a really high level, running monthly informative, dynamic sessions with a view to how we work collaboratively to create and curate these inclusive safe spaces within the live events industry," she added. "Lotje Horvers has also been an amazing resource and is doing so much for female empowerment in the industry right now."
Kakaire, who is hoping to be able to work at some festivals or shows over the summer following the 3T pass out, commented: "We've all been encouraged to keep networking and honing our skills for when the industry comes back again."
Grace Esia – currently working on writing and producing projects in her spare time, while making inroads in the sector – believes that 3T has helped keep her "eye on the ball" and not feel discouraged by setbacks when breaking into the fiercely competitive and often closed-off sector.
"COVID-19 has taken a toll on the plans that I had in my career but, thanks to this programme, I was able to feel inspired and keep pursuing this career. It also shone light on something that is not talked about a lot in live sound, which is the underrepresentation of Black female sound techs. This programme gave me the confidence and the push to go out there and change that."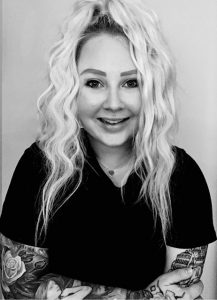 Lawson said being a part of 3T was the "biggest and most positive" highlight of a challenging 12 months as a freelance sound engineer.
"Being able to offer knowledge and support to our amazing students and see them go from unsure applicants to confident graduates was beyond brilliant," she commented. "Sharing knowledge and experience, especially in this industry, can often be daunting and leave you feeling vulnerable, but doing this in a female environment was powerful, positive and so very welcome for both myself and our students. The level of support that these incredible women showed for each other as individuals and to myself as a Course Leader will stay with me and I can only hope I did as much for them as they have for me."
Key to the success of the 3T training programme is the holistic approach to support. "We are always on the look-out for opportunities, organisations or educational material we can pass along as well as being on hand to talk through any queries," Lawson said. "I'm always super happy when anyone comes forward with a question about a potential job or a gig they're involved in!"
From 3T's perspective, there are steps yet to be widely adopted by the live events industry to improve the diversity of touring crew and preexisting working conditions. Townsend said it became apparent that the space was only being created predominantly for one type of person.
"2020 has unveiled the fact that there are many other potential talented, professional and passionate people of many ethnicities and genders that can certainly do and take on roles within the touring crew, which is amazing, and has been a long time coming," she explained, adding that the main steps that need to be adopted involve "keeping the consistency of actively seeking and allowing opportunities for a diverse working environment".
Scotland thinks more courses like the 3T training programme are a step in the right direction. "I know all of us who were part of the course are passionate about paying it forward, teaching others after us and making room to bring others in. As much as the whole 3T crew can do this, we need others in the industry to be doing the same thing – going into youth organisations to do talks, going into schools, doing talks online."
She believes the major issue within the touring industry for people of colour and especially Black women is accessibility. "There's a lack of people that look like us already there, which end up being two major deterrents. Breaking down barriers to entry and making it known that everyone is welcome is something 3T has done to improve the diversity of the touring crew," Scotland added. "The touring industry isn't perfect, but everyone needs to talk about it and their experiences instead of glossing over it. The more honest we are, the more the issues will be public and then change can come, while letting everyone know the realities of what they're getting into."
View this post on Instagram
Turay would like to see the industry become more accessible to newcomers by providing more tangible pathways into it. "In 2021 and beyond, your gender, sexuality, race or disability shouldn't stop you from getting on a tour bus and being an amazing crew member. I think things like inclusive signage at gigs, and in-house inclusivity briefings with staff are all simple things that could make a big difference for encouraging diversity on the road."
Kakaire equally believes that more opportunity for new faces would be a welcome change. "It's a difficult sector to break in to, so level-entry positions for people that are new to live or the ability to get in front of tour and production managers for workshops or mock production rehearsals could be beneficial in order to recruit a more diverse crew." In Esia's eyes, the solution is simple: hire more BAME female techs. "Acknowledging the issue and talking about it is really important, but now it's time for action."
For Lawson, simply being involved in this initiative has not only been a "humbling and powerful" experience, but also an "necessary and eyeopening" pursuit. "It's made me realise just how far we as an industry have to go in order to become a truly diverse and inclusive space and what kind of work we should be doing to get there," Lawson stated. "I'm incredibly lucky in that the people I work with are actively trying to make a difference when it comes to diversity and I truly hope that the rest of the industry takes notice."
According to Lawson, the live events industry lacks several crucial components when it comes to being an inclusive industry – visibility, accessibility and accountability. "We wanted to focus on these aspects and how we could challenge them in order to make the necessary changes to create space for anyone and everyone who may want to be a part of the industry. Everyone is welcome and we must do more to ensure that is the case," she reported. "Sometimes these changes can be difficult, scary or even uncomfortable but it's only by taking the time to educate ourselves as individuals that we can begin to make these changes."
Lawson is currently awaiting the return to live events while engaging with the community as part of the #WeMakeEvents campaign. "We had a lot of interest from different companies about the future of 3T, so I'm hopeful more people will take note of what we created and how they can contribute to further initiatives."
This article originally appeared in issue #259 of TPi, which you can read here.
Find more information on the 3T (Tour Tech Training) course, graduates and their CVs at: www.nativemgmt.co.uk/3t