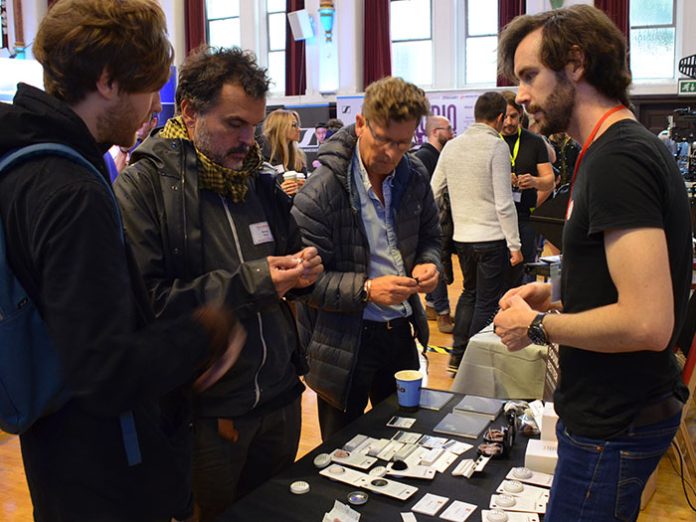 The Institute of Professional Sound is turning up the volume on its Pro-Audio Show 2023 at Greenford Hall in west London on Saturday 14 October.
With live Q&A sessions, over 30 international exhibitors representing more than 70 brands, and UK debuts of several technology products, the free one-day event caters for everybody with a passion for professional sound.
"Depending on working genre, the nature of sound work can be quite solitary from a craft point-of-view, and the IPS Pro-Audio Show is about redressing that balance," commented Show Coordinator Ian Sands.
"While the show serves the entire sound community across TV, radio, film, production, post, live events, games, music recording and education, it is not just an industry sound show; it is also about building communities and bringing people together," Sands continued "With the majority of sound people working in freelance roles, shows like the IPS Pro-Audio show are vital because they provide opportunities for freelancers to gather and to build networks. It is as much about inclusivity and community as it is about the equipment."
Exhibitors from across the UK and Europe will be on hand to introduce their newest technologies, including UK debuts from the likes of Sound Devices' complete Astral range of wireless audio products, and Bubblebee Industries' new tailored Windbreaker for windshield baskets or blimps.
A series of free live presentations have already attracted names, including BAFTA-nominated Dubbing Mixer and Head of Sound at Directors Cut Films, Kate Davies, who will lead a session on post-production. Production Sound Mixer Stuart Piggot will talk about overcoming challenges on Apple TV+'s Hijack, while BBC R&D's Chris Baume will unveil some of the BBC's recent sound innovations.
"Previous exhibitors and visitors have always had the same positive feedback," explained Sands. "A big part of why they attend is the opportunity to talk about product, technique, and user experience in a friendly and relaxed environment, as well as being able to extend their network of end users and technology providers.
"As a registered charity, the Institute has education as a core part of its remit and the IPS Pro-Audio Show is a good fit for that."
The IPS Pro-Audio Show 23 is at Greenford Hall in West London, on Saturday 14 October 2023.