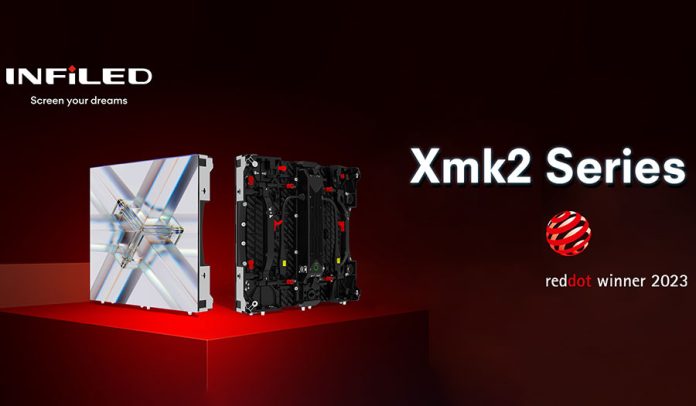 The Xmk2 from INFiLED has been honoured with a German Red Dot Award in the In-House Product category.
The Red Dot Award recognises excellence in product design, communication design, and design concepts. Every year, a panel of independent design experts from various disciplines evaluates entries based on criteria such as innovation, functionality, formal quality, durability, and ergonomics.
Andreas Voss, INFiLED VP Sales Europe, stated: "We are incredibly honoured to receive the German Red Dot Award for our Xmk2. This award is a testament to the hard work and dedication of our team in pushing the boundaries of technology and design to provide our clients with unique experiences. It showcases our commitment to delivering innovative solutions that redefine the industry."
INFiLED takes immense pride in this recognition, which highlights its passion for delivering high-tech solutions. Xmk2 is an arc splicing screen that aims to completely transform the audiovisual experience. Its arc splicing capabilities allow for curved and straight configurations, ensuring an immersive experience for audiences in any setting.