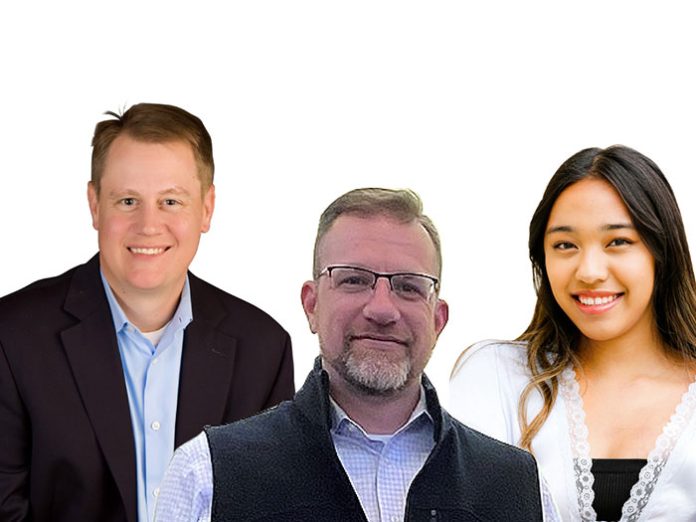 INFiLED has announced the appointment of Ryan Wilhelm as Regional Sales Director – Southeast under the direction of Rick Bortles, Senior VP of Strategy. Along with Ryan, INFiLED has hired two for the operations side of the business: Kayla Fontanilla, and Jason Tennstedt. Kayla has joined the team as their Sales & Marketing Coordinator, and Jason has come aboard as a Senior Field Application Engineer.
"Our North American organization is growing again. I'm pleased to have Ryan Wilhelm join my team to cover the Southeast territory. He joins Jason Manguba and Zack Stewart who recently started in the West and Central regions to expand our reach for dvLED fixed installation projects. Whether you're considering applications in transportation, retail, corporate meeting rooms, or entertainment venues, our displays consistently deliver top-tier performance, unmatched reliability, and hassle-free maintenance," commented Rick Bortles. "Kayla will assist in sales and marketing support. I'll look to her as a resource for our growing team to facilitate trade shows/events and assist with our marketing campaigns. Both roles are key in our expansion strategy."
"I am enthusiastic about the prospect of joining a world-class manufacturing organization with a highly experienced leadership team. Working under the guidance of Rick, who's renowned for his exceptional leadership capabilities, offers an invaluable opportunity to cultivate and apply best-in-class customer support and service practices. Furthermore, the presence of an accomplished team unified in their commitment to making INFiLED the foremost choice for LED solutions, underscores the potential for achieving market leadership," Ryan Wilhelm commented on his appointment.
"I'm new to the AV industry, and I'm excited for all the opportunities and knowledge I will gain from everyone at the company. I am thrilled to begin working with this wonderful team and have felt so welcomed from the very start of this process. I have no doubt I will enjoy every second of working here," Kayla Fontanilla noted.
"I am very excited to be joining the INFiLED team in support of their technical / project management side of the house. Over the years I have had a great number of opportunities to work with many outstanding organizations. INFiLED is one of those organizations that is growing rapidly and bringing several exceptional industry leaders aboard. I am looking forward to being a part of this growth to help shape the INFiLED North America presence," enthused Jason Tennstedt.
"I am excited to have Jason join the Tech and Service team as a Senior Field Application Engineer. Jason comes to us with a wealth of expertise as a System Design Engineer, Project Manager and Field Technical Support person. In his role as a Senior Field Application Engineer, Jason will be responsible for supporting projects in Broadcast, Rental/Staging, and Fixed Installs. I'm confident that his skills and dedication will make him a valuable addition to our team," said Henry Ambrose, EVP/GM for INFiLED.