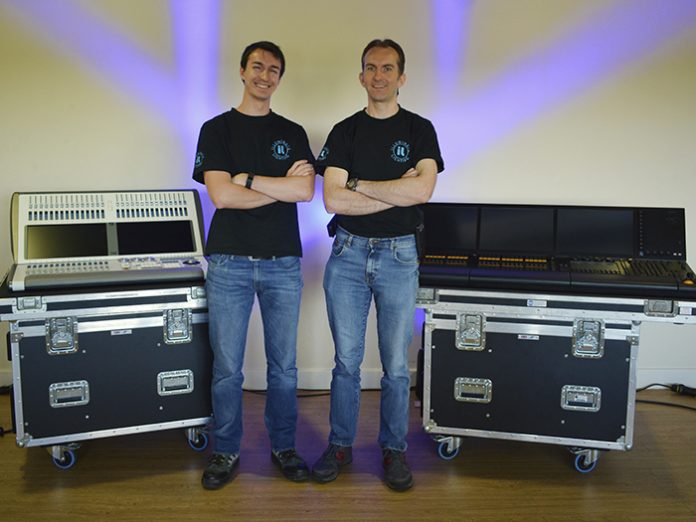 Entertainment lighting control system rental specialists, Illuminate Lighting, has acquired the lighting control and data distribution hire business of Lighting Productions with a mission to expand the console brands they offer and the services the company currently provides.
The combination of resources will allow an enhanced provision of services to Illuminate Lighting's growing client list with everything from basic dry hire to a full lighting control solution.
"Illuminate Lighting can now offer three of the leading console brands in the industry – Avolites, Hog, and MA Lighting alongside all the accompanying data distribution equipment," said Jonathan Pask, founder of Illuminate Lighting. "There's a real synergy between our two business inventories. This enables Illuminate Lighting to provide everything from individual consoles to entire networked systems tailored to an individual client's project or brief."
Pask and founder of Lighting Productions, Jonathan Dawson-Butterworth, both have extensive experience of lighting design on tours, events, film and television. Such experience gives them a unique insight into client's individual control system needs.
"The Illuminate Lighting team can deliver tailor made systems combined with knowledgeable, experienced and friendly on-site technical support," added Pask.
Based in Production Park in Wakefield, Illuminate Lighting offers facilities to designers, programmers and operators for training and pre-visualisation purposes. Clients and freelance designers are welcome to use the facilities anytime for pre-programming purposes or to familiarise themselves with the company's wide range of rental control desks.
"Switching between manufacturer's consoles and systems can be a time-consuming learning curve for a designer or technician," explained Dawson-Butterworth. "If anyone is looking to expand their knowledge we can provide support with our facilities and friendly technical expertise."
Pask concluded: "The acquisition of Lighting Productions hire operations reinforces Illuminate Lighting's core aim and founding belief: To hire out impeccably maintained market leading equipment, whilst providing unparalleled technical support to clients."