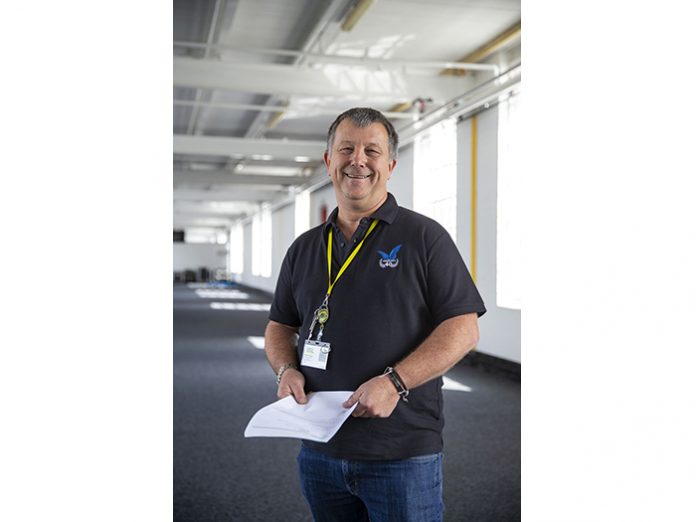 Lighting and visuals rental specialist HSL recently celebrated its 30th birthday, marking the achievement with 2 special open days – staged at HSL's HQ in Blackburn – on 3–4 October 2018.
This will include a Supplier Showcase, a lively expo-style environment located in HSL's stunning Gallery Space – complete with panoramic views across the undulating Lancashire countryside just outside of Blackburn – where HSL's industry partners will demonstrate and highlight their latest technologies and innovations.
Brands like Robe, Philips, Martin, Claypaky, Chauvet, High End Systems, ETC, Avolites, MA Lighting and many more will have a presence in this relaxed, convivial and highly social atmosphere featuring 32 stands and 3 bars.
Other highlights will include guided tours of the 165,000 square feet HSL premises including its extensive training facilities, warehouse and prep areas.
There will be presentations by different companies within the HSL Group including PSI, SPR and GLS, illustrating the diversity and specialist skills available within this dynamic organisation.
Most importantly says HSL MD Simon Stuart, "It will be the chance for everyone we have known, and all those who have supported and inspired us over the last 30 years – and those intending to be there in the next 30 – to share lots of hugs!"
Stuart recalled: "It seems like just yesterday when three leading brands – Martin Professional, Optikinetics and Sound Department – had the faith in us to negotiate outstanding deals which allowed us to invest and get going!"
"#HSL30 is a unique opportunity to illustrate where we are now and say thanks to everyone who has collaborated and worked hard with us along the way" said Stuart adding, "it's been an amazing journey and I want to welcome everyone to enjoy the party vibes and to embrace the true spirit of HSL"
The invitation is open to HSL's many friends, family, clients and contacts as well as anyone interested in getting to know more about the HSL Group or meeting up with industry friends and acquaintances in a cool, friendly and inclusive space.