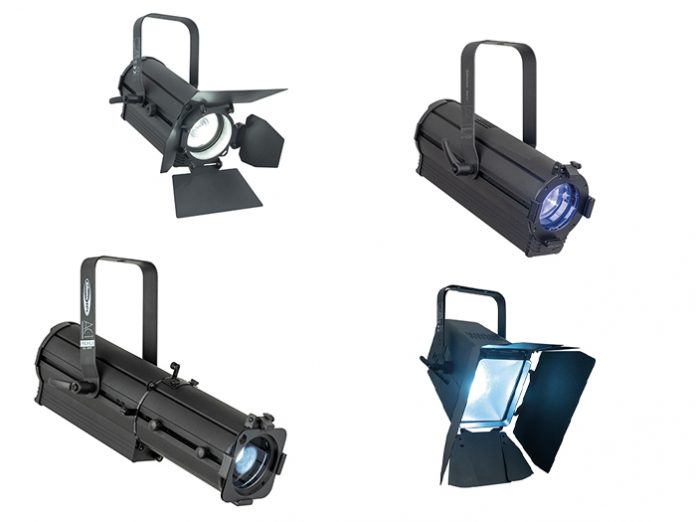 Highlite International BV introduces a new update catalogue, numerous activities and various product launches. In particular, Showtec's latest addition: the ACT series.
With the ACT series Showtec offers a range of compact entry-level luminaires with a high-class finish and high CRI levels. Due to their size and output they are very well equipped for a wide range of applications and venues but also offer a lot of advantages for the rental business. The ACT series consists of 5 different models.
It starts off with a 20WW and a 50WW Fresnel version which come complete with matching barndoors, followed by a 60 RGBW PC unit, a 50WW Profile spot and an Flood 80 RGBW. All except the 20WW version are controllable via 3p DMX, have easy to handle rotary knobs at the back for dimming and, with the RGBW versions for choosing the desired colour and have OLED-displays for adjusting the requested settings. The ACT-units are virtually plug-and-play and based on the model, come complete with barndoor, filterframe, gobo holder, gobos and lens.