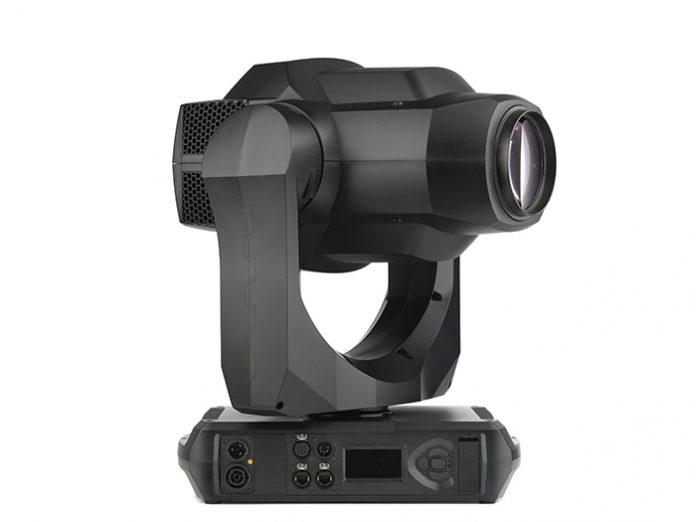 HARMAN will showcase the new Martin MAC Allure Profile LED moving head fixture at the 2019 NAMM show.
Martin MAC Allure product was designed to support the unique performance lighting needs of rental and install clients, including concert touring, TV shows, corporate, houses of worship, concert venues, nightclubs, and cruise ships. Along with Martin MAC Allure, HARMAN re-introduced the ultra-creative potential and ease of use offered by its Martin P3 visual control solution, which is integrated into the MAC Allure Profile and soon other Martin fixtures.
There is nothing quite like the Martin MAC Allure Profile. This is the first fully-featured moving head to combine a proprietary, solid state RGBW additive colour mixing engine, a 7-segment pixelated beam and onboard P3 and DMX controllability that lets users swiftly alternate or a mix between control protocols. The overall feature set further includes; a dimmer, strobe, colour mixing, gobos, iris, prism, zoom, focus, pan and tilt.
"Until now, there hasn't been a truly efficient way to integrate solid state (LED) colour mixing into profile fixtures," said Markus Kluesener, Stage Lighting Product Manager, HARMAN. "We decided to address this need head-on and asked our Engineers to come up with a game changer. They delivered an all-new, proprietary, colour-mixing light engine that exceeded our expectations for efficiency."
Another first, the MAC Allure Profile includes a pixelated beam divided into seven individually-controlled, full-colour segments. This gives Lighting Designers new options for creativity and frees them to expand in directions they previously may have never considered. The MAC Allure Profile was also designed for extreme user-friendliness with a built-in FX engine for P3 and DMX controllability that lets users swiftly alternate or mix between control protocols.
"As we've been talking to end users about the functionality they look for in this segment of fixtures, they can't get over how much usability we were able to build into Mac Allure, without over-engineering it," said Peter Skytte, Tour Lighting Manager, HARMAN. "The end result is a straight forward feature set that does not overload lighting designers with unnecessary parameters while programming."
HARMAN is demonstrating its Martin MAC Allure Profile and Martin P3 Visual Control Solution in Booth #14508 at NAMM 2019.