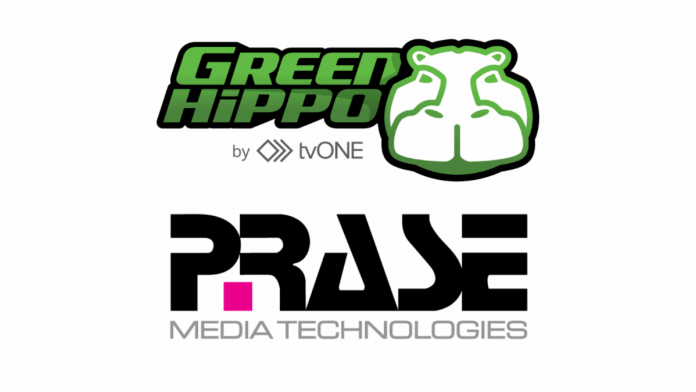 Green Hippo has welcomed Prase Media Technologies as a new distributor for Green Hippo products across Italy.
Working on applications in the Install, Retail and Rental channels in Italy, Prase supplies a team of expert designers, technicians, and professionals to supply specific needs of Audio, Video and Digital Signage applications. Adding to their range of solutions, Prase will distribute the full range of Green Hippo's award-winning Hippotizer media servers and in addition, tvONE products. Prase will extend the influence of Green Hippo's video playback technology, furthering Green Hippo's global reach and enhancing customer service.
"We are excited to announce Prase as the latest distributor for Green Hippo," said Frithjof Becker, EMEA Sales Director, Green Hippo by tvONE. "Our goal is to continue developing the growth of Green Hippo product lines within the retail and rental markets in Italy. We can't wait to see the next set of impressive projects featuring Green Hippo and tvONE products."
"We welcome Green Hippo's premium media servers in our catalogue, and are thrilled to offer to Italian professionals the best-in-class technologies for creating an engaging and stunning multimedia experience," said Luca Battistelli, Business Manager, Prase Media Technologies. "The partnership pairs with Prase's growing video proposal, mainly projectors and LED walls."
Hippotizer from Green Hippo will be on display at MIR Tech in Rimini with Prase on 27 to 29 March 2022.