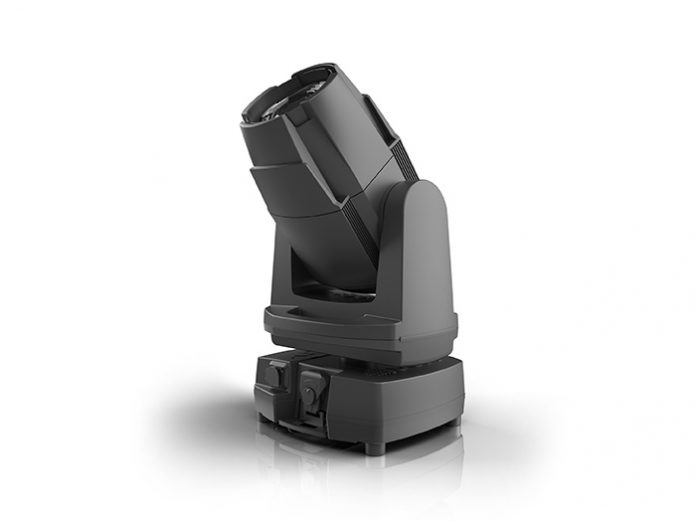 Today, SGM releases a new addition to G-range of moving heads. The G-4 Wash is a lightweight and compact high-power Fresnel wash light with superb colour mixing and very low power consumption.
Unlike most conventional wash lights, the G-4 Wash comprises red, green, blue, amber and mint LEDs that mix directly in the light source. Additionally, it has a dichroic enhancer that creates a deep blue (Congo blue), delivering a very saturated black light effect.
With a CRI of more than 90 (typically 93), the G-4 Wash delivers the most amazing colour rendering of any wash light on the market today. It is not only powerful in colours but also impressive in white.
Equipped with a Fresnel lens, the G-4's optical system is designed to deliver a staggering output for a fixture with such a small footprint, and equally perfect colour mixing with a completely even field with no hotspot.
The durable, IP65-rated exterior of G-4 Wash and the built-in dehumidifier ensure that the fixture is kept free of externally induced impact on internal optics and light source unit, such as smoke fluid, dust and dirt. Therefore, the G-4 Wash is ideal for outdoor applications and is practically maintenance-free.
With an impressive zoom range of 9° – 76°, the G-4 Wash enables designers to create tight beams and powerful washes, as well as everything in-between. Because of its unlimited colour options and unique colour rendering capabilities, the G-4 Wash is highly suitable for multiple applications such as theatres, concerts, cruise ships, exhibitions, architectural installations or any application where high output, stunning colours and dramatic colour effects are desired.
The G-4 wash can be remotely configured, controlled and monitored via RDM. Built on a foundation of thoroughly tested technology, the G-4 Wash is a robust and highly reliable fixture.
Peter Johansen, SGM CEO said: "20 years ago we introduced a moving head that became not only an industry standard, but also the workhorse for lighting professionals worldwide. With the G-4, I am convinced that it will be the new benchmark for moving heads. Come see it, feel it and try it out!"